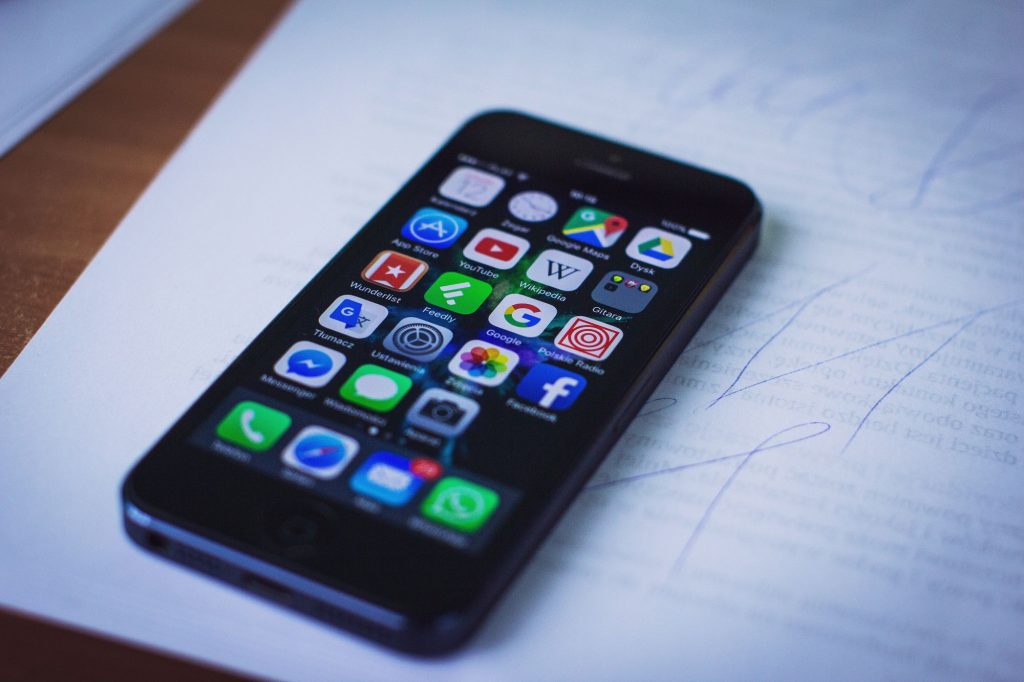 I think most people who are heavy into the technology world would be surprised to see how far behind some players in the industry are when it comes to technology. I spoke to a user today who worked for a company who still used paper and pencil to record where hazardous chemicals were moving throughout various warehouses. I didn't receive much detail about the company, except that this is the way they've been doing it for 50 years.
I've grown up around technology, so I never really knew a life without it. To think that some people are so scared of it that they would continue to resort to primitive methods in order to do their daily business seems crazy. Especially with how accessible apps are nowadays. These guys could have gone to the Snappii Lab and had an app in 10 minutes that would have done everything they needed to do.
How would one go about doing that? It's simple. All you need is a scanned copy of the form that you use on an everyday basis. Make sure it's as symetrical as possible – it'll make things easier later down the line.
The Snappii App
Before anything, let's take a moment to download the Snappii app. The Snappii app is going to be our prototype mechanism. When we're done customizing our form, we'll use the Snappii app to access our accounts and pull up whatever we've been working on. The Snappii App is available on both Android and iOS, and takes a few seconds to download.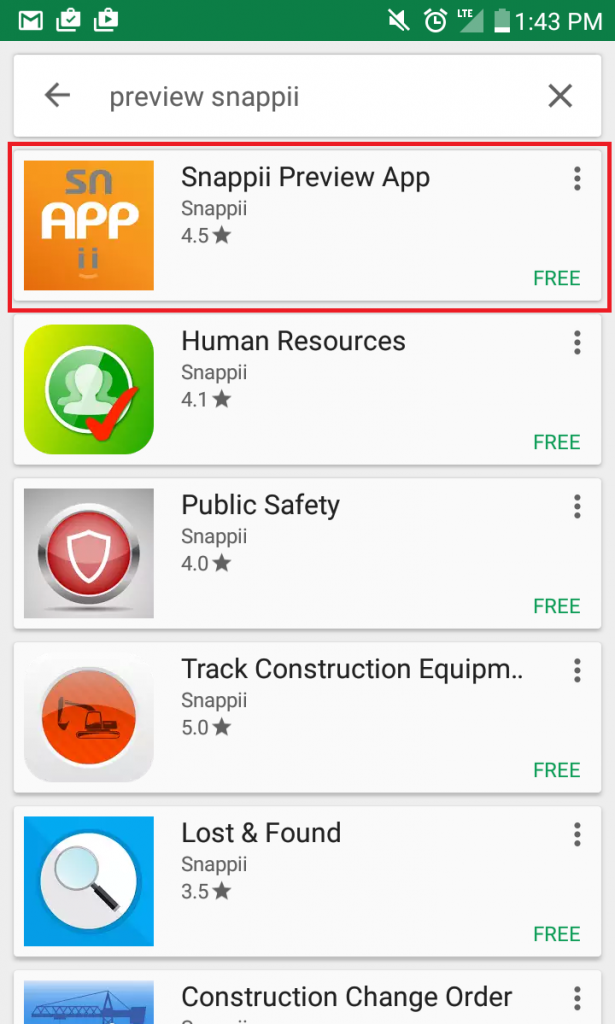 Trust me, it's going to make this whole process much easier.
If you haven't signed up with Snappii, go ahead and do that now. There's a sign-up button on the top of the web-page that you can use.
Once you have the Snappii App and an account, it's on to the next step.
The Snappii Lab
To access the Snappii Lab, check out the area just below the account options on the top.

The Snappii Lab is the environment/platform that we use in order to build every app that you see on the market. We leave it open to the public so that users can mess around with their apps themselves. In special cases, our developers will custom build pieces of an app for clients.
Anyways, once your into the editor, you can go ahead and pick a template if you want. I'm going to skip templates just for time-sake, but if you want to check them out, here's the link. Templates are basically apps that can be customized to fit your needs. They're a good starting point if you want to add more features to your apps besides the ability to do forms.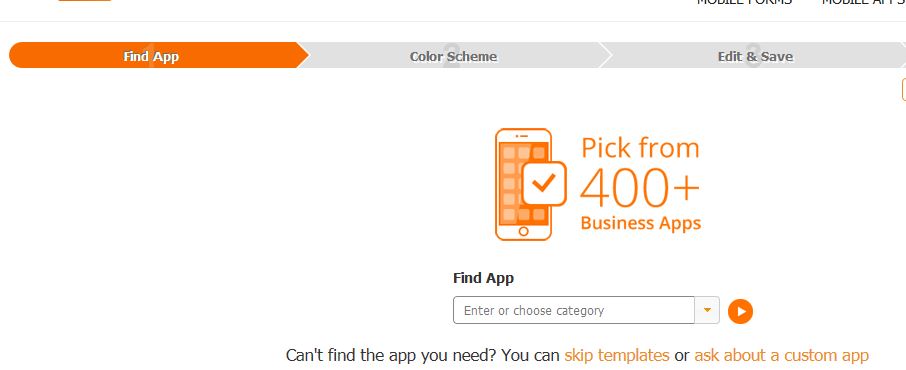 Next you'll pick a color. You can always change it later so don't worry to much about it if you can't decide.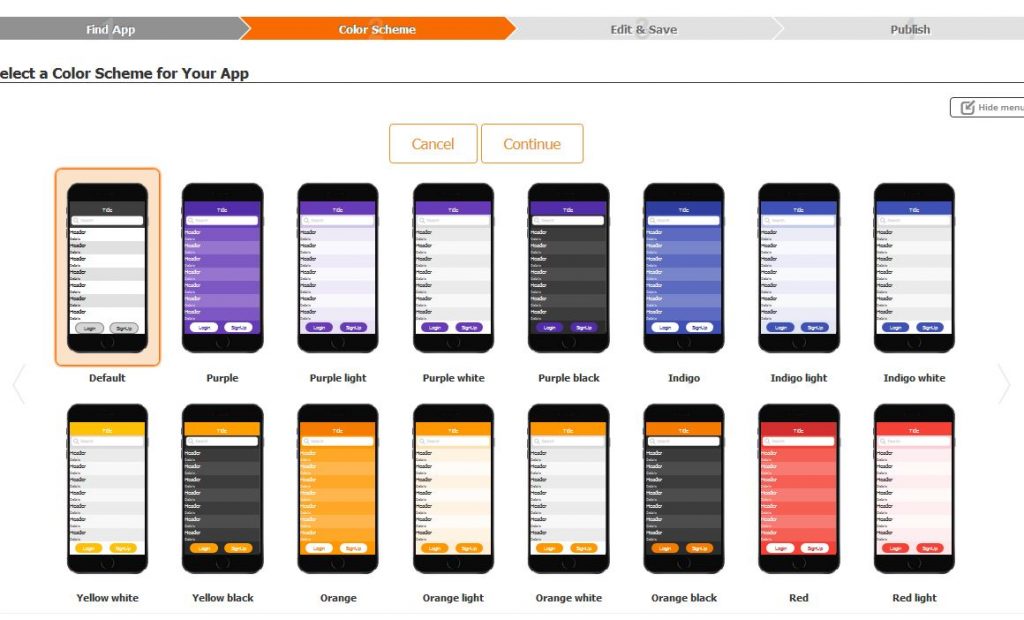 Then you'll enter this screen. Previously called Express Mode, this is the basic version of the tool Snappii uses. Guru mode, which you can flip to at the top (but you really shouldn't) is the "hard-mode" of the platform. You can do more stuff, but the learning curve is a lot steeper.
The button you're looking for is the one at the bottom. It says something like "+New Form". Looks a little like this:

Click that, and then you'll be taken to the Express Form Editor. This is where all the magic happens, and will probably be the screen you end up looking at the most in your 10 minutes.
The next step from here is to just upload your PDF by clicking "Load PDF" at the top. If you did it right, this guy should come up: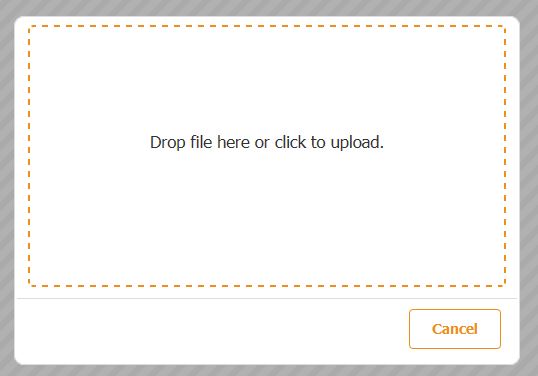 Once your PDF is in the mock-phone, you'll have to grab the fields from the left-hand side of the screen and drag-and-drop them onto where they belong on the form. Most fields will use a text or number input, but once you get used to the different mechanics, you can get creative and use things like drop-downs and radio's. For more info on our Form Editor, click here.
When you're done, it's time to "Save and Run". Pull up the Snappii app on your phone that we downloaded earlier. Log-in using the same credentials you used on our website. You'll see a screen with a list of empty spaces (because you only have one app!). Click on your app at the top of that list, and you're done.
Hope this little tutorial helped you out. Remember that you have 14 days to trial Snappii's software before you have to make any sort of commitment.  If you have any questions, feel free to contact support@snappii.com or use the Live Chat service on the side. We're usually around.