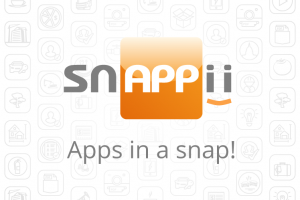 Mobile devices have quickly moved from being used simply for calls or messages to being an important work tool. For the construction industry, the adoption of new technology such as mobile apps is an obvious and necessary step, especially judging by the huge amount of the work in the field, constant work with data and a need to have regular computer access. The recently surveyed construction firm managers indicated that they are now spending as much as 50% of their IT budgets on mobile devices and slightly more than 10% of those budgets on mobile applications. More and more construction companies resort to the custom mobile app development. This approach attracts companies because it significantly cuts costs, is fast, offers high quality mobile applications, and the customer is directly involved in the creation process.
Custom mobile app development implies the presence of your idea and its execution by a professional development team. The great advantage of the custom mobile app development is that you are always aware of the development process and can influence it.
However, if you don't have a clear idea of your future app, Snappii, a rapid custom mobile app development company, can offer you a great solution – customization of their ready-made apps.
For example, our users' favorite Construction Daily Log app, designed to track progress, check site information and receive additional field work requests by completing and submitting daily logs using mobile devices, can be 100% customized to meet your specific needs. Snappii offers a great number of unique features which can meet the requirements of any construction specialist.
For Snappii, customer satisfaction is always a top priority. Custom mobile app development allows being closer to our clients, thereby providing a better product. Among Snappii's customers, there are many successful companies that already enjoy the benefits of custom mobile app development.
It's time to act! Take the first step by visiting our website now.