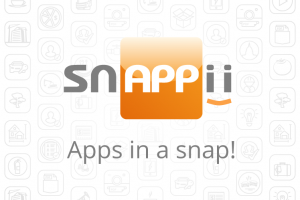 Hardly had iPhone 6 come on the market when the world shifted its attention to iPhone 7, creating a real buzz around it. Indeed, there've been a lot of speculations about its look and features. International Business Times has prepared a special publication on this topic, and below we will discuss the most significant features highlighted in this report.
Display
Contrary to what Steve Jobs used to say about big screen sizes, iPhone 7 is going to be bigger than iPhone 6 Plus. The exact dimensions of the screen haven't been revealed yet, but we already know itwill support ultra-high-definition resolutions. The home button will disappear due to the inclusion of TouchID sensor, significantly enhancing the navigation user-friendliness. Another innovation is the sapphire coating of the display, highly durable and resistant to cracks and scratches. In addition, iPhone 7's chassis are likely to be made of the so-called liquid metal, an amorphous alloy characterized by increased strength and resistance to corrosion.
Processor and Memory
Providing the best performance for its devices is Apple's top priority, and, since processor is the backbone of any modern computer device, it's safe to say iPhone 7 won't be an exception. In fact, itsRAM is expected to reach 2GB, and the storage capacity– 256GB. As for the processor, which production should start in early 2015, it might be a 4-core A8 or even higher.
Projector
There've been some rumors that iPhone 7 will follow suit of Samsung's Galaxy Beam and will integrate a similar built-in projector, providing larger viewing experience from the convenience of a user's phone. But knowing Apple, it will probably do its best to surpass Samsung's innovation and attract more business audience.
Camera
As we all know,camera specifications of Apple iPhones are already exceptional, but Apple is promising to increase its resolution to 14 megapixels on iPhone 7, making it an icing on the cake. What is more, Apple is adding face recognition technology, which will be used to unlock the device.
Battery
With such wonderful features and specifications, will the device have a battery strong enough to operate for extended hours on a single charge? -Apple promises that it will. In addition, the new battery will replace the traditional Li-On battery, employ organic materials, and be faster to recharge.
Most likely the new device will appear on the market in the fall of 2015, and the price will be around 650-850$. Intrigued by what iPhone 7 will look like? Take a peak here.