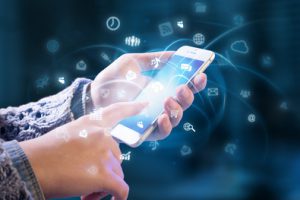 Small, mid-sized, and large companies are always seeking ways to improve their business workflow. Today many businesses are facing the need to speed up decision making, avoid office trips, and better control teamwork and communication. These needs can be easily addressed with an enterprise mobile app. According to Fliplet, 66% of companies are expected to increase their investments into enterprise mobile app development in the next three years. Look at the figures below (source: SPD.GROUP)
87% of CIOs and IT professionals realize that mobility will impact their business.
67% of companies realize they need their employees to access enterprise mobile apps using personal devices (BYOD model)
34% of work productivity is increased when using enterprise mobile apps.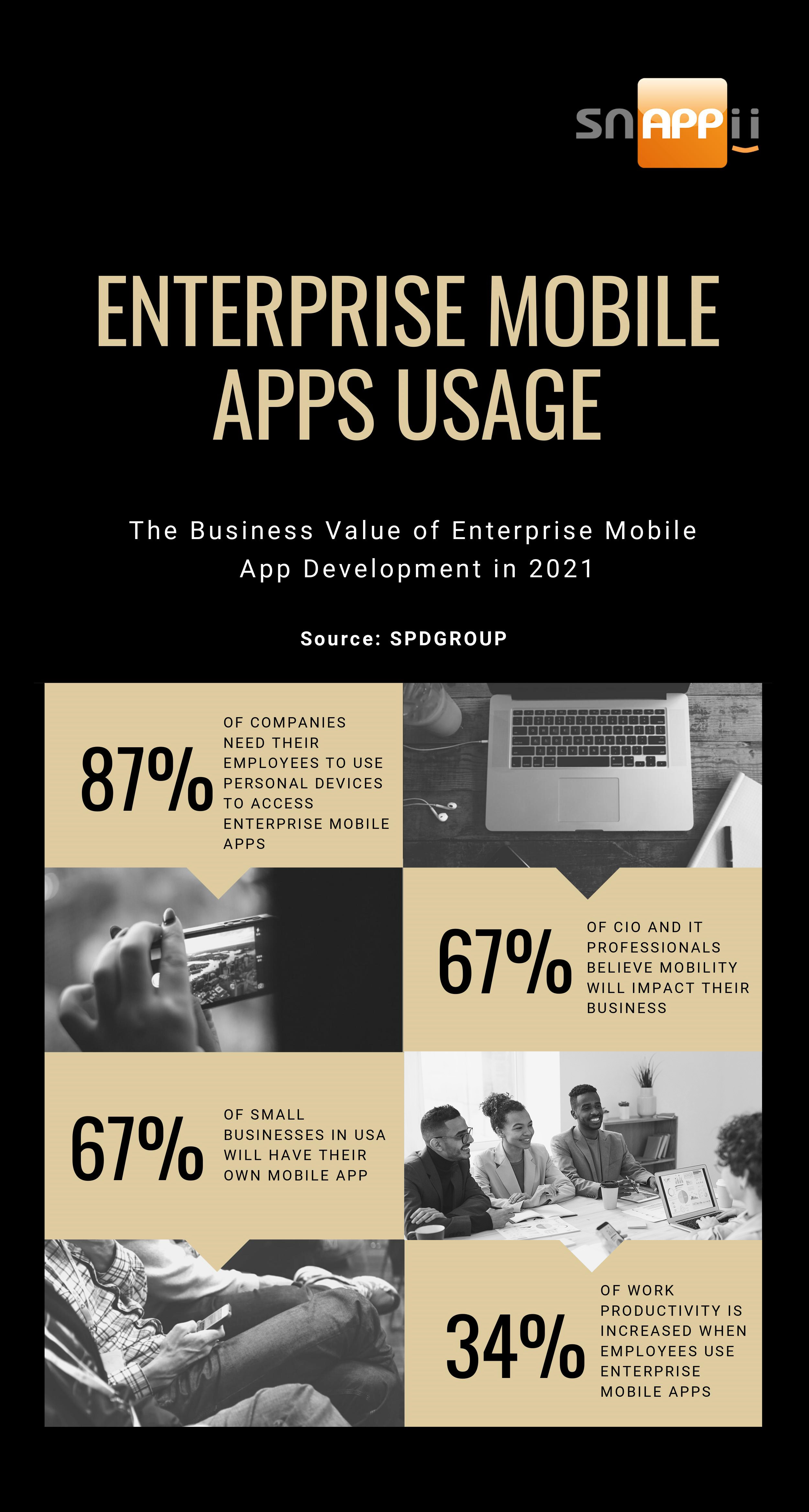 Understanding the importance of mobile apps, many enterprises are struggling to figure out how to meet this demand with limited resources and time. The vast majority of in-house programming staff is not experienced in mobile applications and the learning curve is steep. Hiring experienced programmers presents difficult challenges due to high demand, deficient supply, and costly salaries.
THE SOLUTION
Snappii offers a flexible solution that will fit most businesses. Snappii has 10+ years of experience in mobile app development and deployment.
Using Snappii Mobile App Building Platform Enterprises can:
Use in-house programming staff without having to retrain them on Objective-C and Java technologies
Build native, high performance, and secure apps in days, not weeks or months
Exercise greater project control by keeping mobile app development in-house
Leverage company employees who understand the business
Snappii has a passionate support team that will help anyone reach their app-building goals and ideas. You can schedule a free training or request a demo to see the platform's capacities. Contact us for either option.
Don't want to DIY? Challenge us to build you an enterprise mobile app! Send your requirements here.