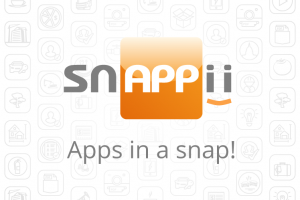 Enterprise mobility is the hottest trend of modern business. Organizations around the world and of all sizes have recognized the magnanimous power of mobile devices and mobile business apps in maximizing efficiency, improving workflow, and enhancing communication.
The boundaries of enterprise mobility are shifting year after year, while analysts are trying to predict the future changes and directions of the development. In the recent research conducted by CIO Magazine in association with the enterprise content management and collaboration platform Box, several large enterprise CIOs shared their priorities and plans for mobilizing the workflow.
Here are some common enterprise mobility trends and important points.
Non-Programmer Mobile App Developers
With the emergence of low-code and codeless app development platforms like Snappii's WYSIWYG editor,  business users with low and no experience in coding can now easily and quickly develop powerful mobile apps themselves. In fact, according to Gartner's research, by 2018, over 50% of all mobile applications will be created by business analysts without any coding experience. Giving business users and other non-programmers the opportunity to embark on the journey to innovation with mobility is bound to have a transformative impact on enterprise mobility.
Cloud-Based Development
Today massive ERP systems are being swiftly replaced by convenient and exceptionally efficient no-frills SaaS products hosted on the cloud. Thanks to their agility, elasticity and operational costs savings, cloud-based app development platforms already enjoy great popularity and offer even greater potential for enterprise mobility.
Mobile Device Management
Mobile device management (MDM) is responsible for various functions including the segregation of corporate data, enforcing corporate policies, and the overall management of various mobile devices as well as the corporate documents stored on these devices. Businesses are now increasingly using MDM products to ensure that employees are being productive and are not breaching any corporate policies, thereby contributing to the overall success of their mobile enterprise policy.
Mobile Security
Security is a big concern for any enterprise when it comes to mobile devices. Mobile phones and tablets used over open connections, lost devices, employees installing apps on company owned devices are just some of the factors putting enterprise security at risk. Fortunately, as enterprise mobility evolves, it constantly offers new solutions, helps entrepreneurs define their security needs, and get experts onboard to protect enterprise data 24/7.