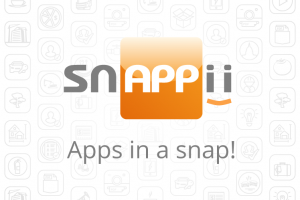 The end of a year and the beginning of a new one always seems to lead to lists, lots of lists. Lists of what has happened in the previous year and lists of what might be the highlights of the year to come.

Priya Viswanathan, on December 18th, posted her Estimated Mobile Industry Trends for 2013.
In it, she shared these areas where she pictures changes:
1. The Use of Mobile Internet
She particularly focused on an increase in the growth in payments and transactions being made on mobile devices.
The Snappii Platform provides all of our users who set up a Paypal account to include paypal payments in all of their Enterprise Mobile Apps. You can also include the ability to capture customer signatures as well.
2. Increase in Mobile Technology
Snappii Platform users can be assured that as Mobile Technology changes, we will change our visible WYSIWYG Drag and Drop Editor to ensure we update the code to be appropriate for every device we support.
3. Mobile Device Wars
 No matter how much Apple and Android might fight it out for top Mobile Device, Snappii users have the assurance that the Snappii Platform allows them to develop their app for both platforms easily, help them upload their mobile business apps to both platform"s app stores, and updating mobile business apps made with Snappii and updating them to reflect either app improvements or new changes in the device requirements is both included as a Snappii customer, can be accomplished quickly, and users can receive update notices swiftly.
4. Mobile OS Wars
In keeping with the Device Wars, Snappii will also keep their customer"s and their mobile business apps up to the most current Operating Systems.
5. Mobile Operator Wars
From Ms. Viswanathan, "Mobile network operators will introduce newer devices and network offers to lure more customers. This will again see the consumer reigning as king. While 3G networks will continue to be popular in certain regions of the world, 
4G services
 will come to the fore and make its mark on the mobile network industry."
6. Native Apps vs. HTML 5
Snappii Customers already have the ability to design all of their Enterprise Mobile Device Applications in not only the Apple and Android formats, but can easily create mobile business apps to also work in HTML 5. Literally, Snappii provides you with the opportunity to develop your app to work on every mobile device.
7. Cloud Computing
According to Ms. Viswanathan, "The cloud will form a vital part of all digital computing and more users will shift toward using these services."
This will prove to be an additional asset to the Snappii Platforms ability to upload data from a variety of sources. Your mobile enterprise app will allow company personnel and customers to access any information they need from your mobile application, wherever they may be.
8. Mobile Security
The Snappii Development team can work closely with your IT department and other development team to ensure the safety of all your data remains secure in your app by following industry standards like OAUTH.
9. Rise in Enterprise App Stores
As a Snappii customer, you can be assured that as more Enterprise Mobile App stores begin to arise, we will ensure you will be able to sign-up to post your app to these locations and post them from the Snappii Platform.
There is a great deal of growth coming to the Snappii Platform in 2013. I am excited to share just some of these remarkable additions with you in the coming days. Today is a great day to make your resolution to build your company an enterprise mobile application. You and your development team can do it today without needing to hire anyone to build your codes. With the Snappii Platform, there is no need to write the code. We"re done it for you. You simply need to lay out the information you want your app to include. With the visual WYSIWYG Drag and Drop Editor, you and your team can build your app together and then test it on your own devices before uploading it for your customers to use. Change anything you want before it"s ever released.
May 2013 be a successful year for you, your family and your company, as you save money and improve customer service with your new Enterprise Mobile Application.