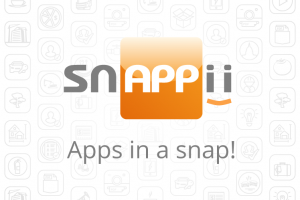 Bring Your Own Device (BYOD) is the policy of permitting employees to bring personally owned mobile devices to their workplace and to use those devices to access privileged company information and applications. BYOD affects everyone at a company, from CEO on down to the hourly worker. Gartner predicts that by 2017, half of all employers will require workers to supply their own devices for work.
Slips in BYOD policy
BYOD is one of the most talked about and debated phenomena. Some people praise it for its pros, like cost savings, greater work-life balance, employees' flexibility, while others highlight such cons as the rise of management complexities and security threats. That said, some of the bad name the BYOD has gathered is due to the way in which it has been deployed. However, most often it is fixable or can be avoided at all. Here are some of such mistakes.
– Lack of BYOD Enterprise Policy
Having a BYOD enterprise policy is more important than one might think. The BYOD policy must be applied across the network including the WLAN access points. It potentially renders an otherwise robust and secure network vulnerable. Also, it is important to create a list of well tested and approved devices before allowing them to access the network. Make sure that all existing and potential BYOD users clearly understand the do's and don'ts so as to mitigate enterprise security risks effectively.
– Making It Free for All Apps
A key attraction for users to bring their own devices to the workplace is often not just the device itself but different business apps which improve many working processes. It is important for supervisors to ensure that users don't run all apps indiscriminately especially when they are on the enterprise network as it can easily lead to privacy and security breaches.
– Lack of Constant Monitoring of Apps' Status
PC applications are usually granted over long time periods, whereas mobile apps are more movable and changeable. Hence, it is important to factor in updates and changes over the app's entire lifecycle and not just consider its current version as part of the BYOD plan. This approach ensures that BYOD investments are reasonably future-proof.
– Lack of Focus on Access Network
Companies sometimes tend to underestimate the importance of the underlying telecom network. Instead, enterprises should look for a service provider that offers a comprehensive enterprise mobility suite and should consolidate all BYOD users onto that network. Also, users could bring their own devices on the network only if they also changed their telecom service provider to the one approved by the enterprise.
Remember, the compliance with all these rules of your BYOD policy can lead to significant benefits for the workflow and the whole business.