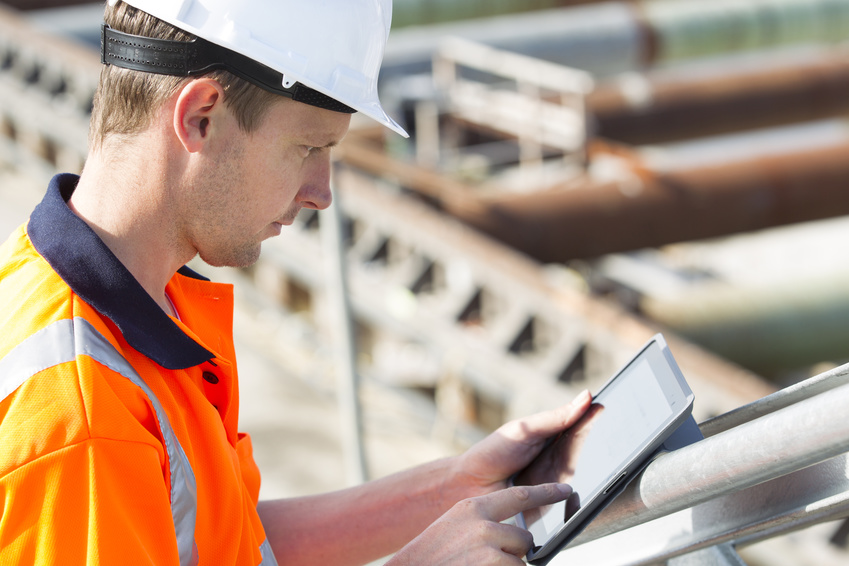 Construction has come a long way in a short amount of time. What once only involved metal machinery has now evolved into a technological playground, with tools to solve virtually any problem a worker could have.
I'm glad they've been leveraging the technology for safety above all else. Construction workers operate huge machinery all day long, with dozens of opportunities to get injured, or worst, get others injured. For workers that work around pedestrians, roadways and other civilians, these tools have quickly become indispensable in their day-to-day. From a manager's standpoint, gadgets allow them some extra peace of mind while giving them more analytics and statistics than ever before.
We know that a mobile app is a cost-effective way to improve productivity (check out how easy it is here) and keep your workers engaged. So, what else has been coming out in the construction industry that your workers will praise you for?
Solar Power Charger
It's normally used for camping, but this piece of tech seems like a no-brainer for employees that need to use their smartphones on the job. While it won't charge everything, a solar powered charger usually has enough juice to repower a USB-connected device a few times over. If workers are frequently using an application that eats up a lot of battery, or if they're listening to music while their on the job (which we know is more likely) the solar powered charger will make sure they always have enough to finish the job.
They also sell battery operated devices which require to be plugged in every once in a while to recharge the juice. As some construction workers only work at night, this can be a great alternative. It would definitely be better than holding your solar powered charger up to a headlight!
Smart Helmets
One of the most futuristic gadgets I could find, the smart helmet is the Google Glasses of hard-hats. Smart Helmets enable the user to have situational awareness outside of the control room. They can track and monitor different aspects of their job, without ever being distracted from something they need to do.
If that didn't put you into the future enough, the helmet also has a sensor to track temperature just by looking at things. The helmet also passively records the temperatures, so you never have to pull anything out to record it. Thermal vision seems cool enough in movies, but being able to have an excuse to apply it to everyday jobs is awesome.
Halo Light
This ultimate safety light watches over you like a guardian angel. The common problem with hard hats was that it is a single-direction light that can only be seen in the dark if the worker is facing the same direction. For construction workers that work on streets, oncoming automobiles may not seem them until it's too late.
The halo-light works by showering the user in light from every direction. Not only does this enable the user to see what they're doing, but it allows others to see them – blindingly, might I add. Check this youtube (https://www.youtube.com/watch?v=MYJogj3-hgM) video to see how bright these things are!
Smart Clothing
It's not actually available to the public yet, but I've been keeping an eye on responsive clothing as well. Here in New Hampshire, there's a lot of construction going on year long. Even on those nights right after a snow-storm where temperatures drop to a literally staggering low, you can see workers pushing machines. The smart-vest works by reading the bodies temperature, and regulating the heat between you and your clothing. Even on days where the sun is beating on you, the smart vest will know to allow more air to pass through to cool you down. Likewise, if it's cold out, it will retain your body heat to warm you up.
If you've been reading up to now, I've shown you quite a few neat gadgets. As indispensable as some of them will become to your business, none are going to help you build-up your workflow to be an efficient powerhouse like having a mobile app. Using Snappii's powerful app editor, you can have an app that will effectively replace all of your paper forms, and add functionality to the smartphone that most of your employees already own.
Try out Snappii today for a free trial, and see why having a mobile app is becoming just as standard as a hardhat.