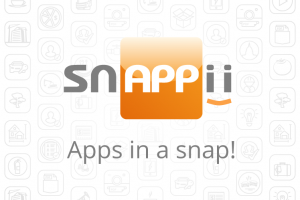 Mobile mobile business mobile business apps become more and more popular nowadays. Practically every person has and uses a favorite app in everyday life. And it`s not a secret that business' improvement happens due to a such modern technology.  A great number of mobile business mobile business apps were created for each industry and everyone can choose more suitable for them.  Let`s talk about restaurant business.
If you are an owner of a restaurant, sushi store or pizza you really need to have a special created app for it.  Getting a mobile app leads to serious revenue for your business. 
With the help of a mobile app you'll be able to engage your customers right from their mobile phone, so a mobile app can do all sorts of things for your business. You can also take advantage of rather useful features and functions to communicate with your app users or even create a customer loyalty. Here are some basic features of your app:
The fastest way to choose where to go.
If someone is searching where to go after a long working day or to have dinner, it will be easier for him to do it with the help of one click to your app, but not searching in Google. Time-is money. The client doesn't want to waste time-remember it! Friends can also share with him or even invite him.
Drink and food menu listings.
Customers always search for easy online list of menu and drinks. Having one available on your app will save them time and ensure the come to your place to get what they are looking for.
Reservation and bookings.
Customers can reserve the table via an app then calling or coming at your place.  It can save you time and time of the customer.
Social media sharing.
You can share media or information with your customers every time and everywhere.
Push notifications.
You can also send regular customers special ads and promotions. Or you can inform your clients about events in you restaurant etc.
Location.
You may have several restaurants at several places, with the help of location button; customers can decide which is closer for them.
Loyalty Program.
One of the last modern options in the mobile app development which allows to scan coupons or bar codes with the help of one click.
A survey from eMarketer, more than 50% of bars, clubs and restaurants in the US have adopted a social media presence, with 5% having mobile optimized websites and 3% having mobile mobile business mobile business apps.
There are lots of mobile business mobile business apps that help to increase efficiency, improve business productivity and customer satisfaction. You only need to download a certain app to your smartphone or tablet. It`s an excellent way to save time, it also helps to avoid extra paper and administrative work.
Snappii is a mobile application company with over 40 industry-specific native mobile business mobile business apps in the Apple and Google Play Stores. You can easily find the app that will meet your business requirements and leverage it to fulfill your needs. There is also an opportunity to order a custom mobile application from Snappii that will be specifically developed and branded for your business. Simply let us know your requirements and our team will create the app for you quickly, affordably and professionally!