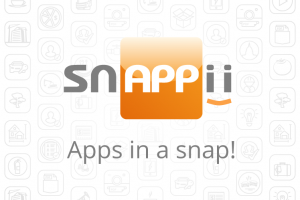 Could you imagine that one day you would be able to say a thing like, "Mama, I just made an app."? I bet, you wouldn`t even have dreamt of that. But it is a rather complicated process, you may say, to make an app. And yes, it is. You must learn hard, learn many programming languages, and you must be prepared to code, code and code again till your fingers go stiff and twisted and your eyes go red. This is Reality. This is how they make mobile business apps these days.
A terrible thing. Poor people – why are these mobile business apps so popular then? It is simple as that, mobile business apps can help you to do many useful things with the help of your mobile device. For example, to order pizza while having a bath. Somewhere in the XIII century you`d burn on a stake for that. But how to avoid all of these terrible things while making one and save a lot of money? Because of all the hard work development process requires, it costs like a fortune or a small, private island in the Caribbean.
But what if you can make an app yourself? Nonsense? A fairy tale? Or you think that you`ll have to learn all the coding yourself? The answer is "No". All you need is to have a good App Builder with you and a great idea for an app.
And all you need is to find one to suit all your needs. It may take you forever to find a good one – there are plenty of them in the market. But one thing you must know for sure – if you have a business and you want an app for that – Snappii is your choice. We can provide you with a variety of ready-made mobile business apps to customize – from Medical Care to Restaurant Business. It is all in there – great functionality, many useful features, and the most important thing – no coding required. Make it happen exactly as you want it to be. And it is almost free – why not totally free, you may ask? The reason is that we have to make both ends meet too. But it is obvious that you may save a sum with us and get a good, working app for your business in return.
So, don`t waste your time choosing, make an app today.