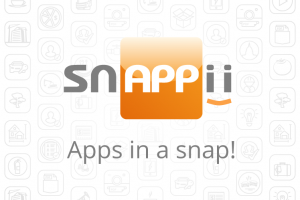 The number of mobile users is rapidly growing nowadays. Mobile devices are used to satisfy different people's needs whether it is communication, entertainment or even work.
Most of people who buy them for personal purposes, find it useful to utilize their mobile devices for everyday office tasks. This popular trend, called BYOD ("bring your own device"), first appeared in America, and became widespread all over the world.
According to a recent survey, there are no doubts that BYOD program is very useful for business. The work productivity grows as employees are using their own smartphones or tablets during the work day. It also helps to keep up the business on weekends, vacations or even on a sick leave.
The leaders of IT-departments identified the three main advantages of BYOD:
– The growth of the staff productivity and the effectiveness of cooperation with colleagues is considered to be the main advantage of BYOD according to IT leaders. This is an important fact because one of the arguments against the introduction of BYOD was a fear that personal applications and content will distract people from their work.
– Employees want to use the same device at work as they utilize in their personal life. The opportunity to leverage the own device for the work brings more satisfaction.
– Companies spend less money on mobile technology as employees fully or partially pay for the mobile devices they use at work. And the effectiveness of IT resources grows.
Furthermore, there are lots of mobile business mobile business apps that help to increase efficiency, improve business productivity and customer satisfaction. You only need to download a certain app to your smartphone or tablet. It`s an excellent way to gain time, as it helps to avoid extra paper and administrative work.
Snappii is a mobile application company with over 40 industry-specific native mobile business mobile business apps in the Apple and Google Play Stores. You can easily find the app that will meet your business requirements and leverage it to fulfill your needs. There is also an opportunity to order a custom mobile application from Snappii that will be specifically developed and branded for your business. Simply let us know your requirements and our team will create the app for you quickly, affordably and professionally!