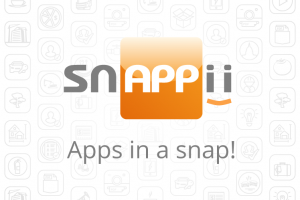 Globo Plc , the global provider of enterprise mobility management, has just released a new report, "Codeless Mobile App Platforms: Quantifying Value and Analyzing Strategy," commissioned by Smith's Point Analytics, a mobile market research firm. In this report, they examine various mobile app strategies, codeless app strategies and mixing them with native app strategies, as well as the productivity returns, ROI and the value of codeless app platforms. They point out the following benefits of codeless app platforms:
– Eliminating reliance on expensive skilled programmers by giving non-developers the tools to create quality mobile apps for various mobile operating systems;
– Giving lines of business within organizations the ability to create apps;
– Enabling the average mobile app developer to create 4 apps per month;
– Delivering apps in weeks instead of months;
– Allowing companies mobilize enterprise data, thereby obtaining productivity gains of up to 412,450 per year per app user;
– Providing customers up to $4.8 million in value for each mobile app by utilizing codeless app platforms and, therefore, significantly cutting costs on app development.
Enterprise Mobile Apps Built on Codeless Platforms
Now that we've discussed the overall benefits of codeless app development platforms, let us turn to codeless mobile apps and see what role they can play in specific business sectors. For example, they can assist:
– a construction project manager in inspecting a building,
– a real estate agent in taking new instruction on a property sale,
– a market researcher in carrying out consumer surveys,
– a store assistant in enrolling customers in a loyalty program,
– a mystery shopper in inspecting a store environment,
– an examiner in assessing a learner on a driving test.
            These are just a few scenarios. In fact, codeless mobile apps, thanks to their low-cost and flexibility, can play a vital role in situations like the one that happened in the UK in 2014, when extreme storm conditions caused extensive damage to the UK rail infrastructure. Fortunately, the operator managed to get an app off the ground and deployed it to a dispersed engineering workforce within 48 hours, thereby allowing the capture of images that helped prioritize critical infrastructure repairs and accelerate the appropriate response.
            It's easy to see how codeless mobile apps can be built and deployed almost overnight and how empowering they can be, but what can they do for your business? Contact us today, and we'll find it out.