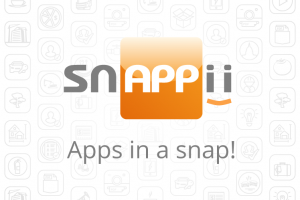 Windows OS offers a lot of useful programs for business productivity. There are more than 120000 certified applications recommended for everyone: Microsoft Office Word, Calendar, Calculator, Excel, PDE, Adobe Reader, Microsoft Outlook and so on.  It`s a big step in the history of high technology, but these solutions are obsolete.
Nowadays the development of high technology leads to more plain and available solutions. Mobile applications. It is the next step in the big world of high tech. A mobile app is a computer program designed to run on smartphones, tablet computers and other mobile devices. Apps are usually available through application distribution platforms, which began appearing in 2008 and are typically operated by the owner of the mobile operating system, such as the Apple App Store, Google Play, Windows Phone Store, and BlackBerry App World. Some apps are free, while others must be bought.
Like consumer world, businesses are rapidly moving from software to more flexible mobile business apps. They are now asking app developers to create low-cost, user-friendly, and smart mobile business apps, like the ones installed on their mobile devices for personal use. What is more, businesses are looking for agile mobile business apps that can further evolve, constantly adjusting to the ever-growing consumer and business demands.
 Mobile business apps allow customers to control and improve business with the help of one button click in one mobile application. The huge amount of special PC programs can be replaced with the one mobile app. One form contains a lot of useful functions. It allows specialists to work more professionally, quickly and easily.
Native iOS and Android apps allow professionals to:
-Collect data utilizing tablets and smartphones
-Replace paper forms, paper notes and spreadsheets with mobile data collection
-Store data on Network drives
-Upload of data to ERP and CRM systems
-Capture data in Excel, PDF and other formats
-Improve workflow
-Increase efficiency and data accuracy
-Save time and reduce costs
-Eliminate paperwork and go green
Also mobile business apps have excellent potential for exposure in the app stores offering dynamic marketing, trending and analytics.
So, the good way to improve the business is replacing hundreds of Windows OS applications with Mobile Apps. Nowadays there are a lot of mobile app development companies which build their applications on codeless platforms. It means that everyone can create a business app without any programming skills. The main thing of the right start is the defining of the goal. Why do you need this application and what for? It`s not a difficult question for the good business owners, because while reading this article they had already decided to start. You can store and share the data, create expense reports on the go, save time, prevent data loss, improve data accuracy, increase productivity and efficiency, eliminate paperwork and go green, etc.
So, it`s evident that mobile apps are the best solution for each business.