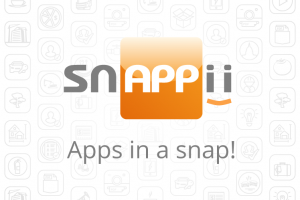 As mobile has become an integral channel for many business activities, it is emerging as a preferred platform for learning and knowledge sharing. Mobile platforms are disrupting all kinds of activities and processes, and putting a whole new twist on employee productivity, customer interactions and partner collaborations.
If you have stable mobile access to any data, it means you have instant collaboration with your company employees anytime anywhere.
These days it seems like everyone is building mobile business apps — not just consumer mobile business apps, but mobile business apps for the enterprise, too. Google and Salesforce.com, for example, are making hundreds of APIs available, and developers are seizing the opportunity to build on these as more businesses migrate to the cloud.
Have you been thinking about an idea for a mobile app or do you have a client who wants to build an app? The problem is how you go about creating an app. It wasn't long ago when you needed to be a programmer to create an app, now there are tools for you to be able to get your mobile app launched without the technical knowledge you thought you needed.
There's even the whole app in the Appstore and Google Play dedicated to mobile app creation without coding. It's available for download from Apple here and from Google here.
This app is for Snappii users who require help in creating iPhone mobile business apps with Snappii platform. Snappii website enables non-programmers to create iPhone,iPad,Android and HTML5 web mobile business apps. This app contains resources, links and a support forum.
Snappii has created a platform for developing sophisticated, feature rich mobile mobile business apps without writing any code. We enable programmers and non-programmers to build native mobile business apps quickly and without having to know Objective-C and Java programming. Additionally Snappii App Designers leverage the platform to offer clients full service custom app development.