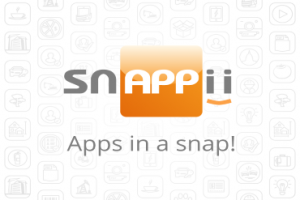 In my recent post, Solving the App Programmer Problem, we talked about some of the problems with outsources the development of your enterprise mobile app development. As I"ve come across other individual"s point of view on these problems, I thought it was appropriate to share them with you today.

In her article on Mobile App Development: The Cost Factor, Prita Viswanathan, offers several good points about the successes and challenges of Mobile App Development.Another important article Ms. Viswanathan wrote that I"ve included points from is Do You Need to Develop a Mobile App for Your Business?.
For Success
It usually takes a team of people to develop one app
You need to about the functionalities you want you app to include.
It would be wise to think about the quality of your app.
Developing an app for your business adds value to your overall marketing strategy
Mobile mobile business apps need to be updated constantly to pull in more and more customers
Work with a platform that can provide you will full cross-platform formatting
Challenges
More complex mobile business apps cost you much more.
Hiring an app developer is an expensive proposition. You will be billed by the hour.
DIY app development software not only can be expensive, but you need a functioning knowledge of app development.
App Development charges can run as high as $50,000 and above.
Developers will charge by the hour for every change and update you continuously make.
With a developer, cross-platform formatting will cost you extra money, time and effort.
In comparing the challenges to the keys for success, it clearly shows the value of developing your enterprise-level mobile app in the Snappii Platform.
First, with Snappii"s web based (WYSIWUG) What You See Is What You Get Visual Drag and Drop Editor, your entire development team can work together to ensure they can develop an app that meets all of your company"s and customers" needs. Because it is designed to help you create enterprise level mobile business apps, you will not need to worry about having to compromise any quality. In fact, you will be developing a mobile app that can easily offer more capabilities than a developer likely could have provided without going over your budget.
Building in the Snappii Platform, you will be able to make all the changes you want at no cost, any time you want, and easily push it out to everyone who has downloaded your application. In fact, with Snappii, you will have an account that also provides you with a dashboard showing you how often your database is downloaded and how often it is used.
You are able to design your app for free and edit and add to it until you are satisfied it has all the functions you need. You'2013-07-15 06:49:58'll even be able to test it on your smart device before ever releasing it to the app stores you desire. You are able to easily build your app to work in IOs, Android and HTML5. Again, all at no additional fee and within the same Snappii Platform.
Use your own staff to develop your app without the budget breaking cost of an app developer. Involve all of your critical personnel from IT, Marketing, Sales, and Human Resources among others.  Get started today. Go to
http://www.snappii.com
today to set up your account and get started. The
training video
will help walk you through every step. You can also use our online chat to reach out for assistance any time you need it or you can email your questions to
support@snappii.com
.
With predictions for 2013 for 21.6 billion mobile business apps to be sold for a total revenue of $29.5 billion and 25% of this revenue being generated by free versions of mobile applications, it is critical that you and your development team begin building your Enterprise Mobile App using the Snappii Platform today. It may likely be the most profitable decision your company makes this year.