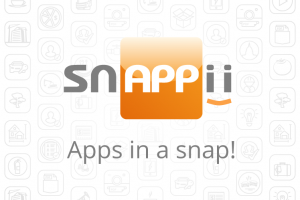 Today's blog post is dedicated to the benefits of mobile mobile business apps for field inspection. It is clear that mobility is everything for people working in this industry. How to save time and eliminate paper work. PCs and even laptops is something that people don't want to carry around. They are not available in fields and can be used only in the offices. Their place is gradually taken by iPads and various tablets on Android as they perform the same as computers and are easy to use outside. iPad and Android tablets are small, light and can be simply placed into your bag. Besides their working time without recharging is good enough to operate all day long. These devices are equipped with cameras and have high resolution which greatly simplify working with electronic forms and entering any data into mobile mobile business apps. iPad and Android mobile business apps can collect customer data, such as date, text, use various calculators, upload images and show your  current location.
Besides your mobile app will help you:1.      Save time and accelerate business processes
2.      Eliminate paper forms and save money
3.      Improve data accuracy
4.       Be flexible and attractive for your clients
Getting such an app is not difficult and expensive, everyone can fill out the form on our site and get a free prototype in the next 48 hours already. See your app already created and only then pay. Check out our mobile mobile business apps here or download Snappii Preview app. Feel free to try our service.