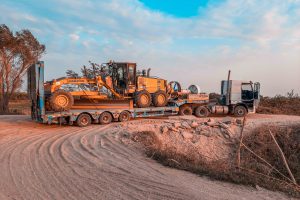 One of the biggest headaches for the heavy haul industry is paperwork errors. The drivers need to fill in a bunch of documents starting with bill of lading to vehicle inspection. Dealing with handwritten documentation is a nightmare: illegible handwriting, misunderstanding, or getting back to the driver to clarify what was written. These cause delays in delivery, errors in calculating total cost, and leads to frustrated customers.
Here is how Edwin from Elevation Transport saves $150,000 using the App that Snappii built for his company
"Snappii created a custom App for us. The App contains our BOL, our Trailer Inspection and our Truck Inspection.
Our challenge was:
It could take up to 10 days for our drivers to drop off, fax and/or mail BOL's back to the office. When we did receive the BOL many times they were not legible. This in turn caused several problems, delayed the submission of invoices, which delayed payment, created extra work for our office staff due to the amount of paperwork getting handled on a regular basis, and cost our company money.
The solution with our Snappii app:
The App allows the driver to submit their BOL's with proof of delivery signatures immediately after delivery, which allows us to get invoices out immediately and decreases the time it takes our clients to pay us. There is less paperwork that needs to be handled therefore decreasing cost by $150,000.00 annually. The driver has everything he needs at his fingertips, his BOL and Inspection forms that need to be completed.
Everything is emailed back to the office as well as saved in the cloud. We never have to worry about misplacing an important piece of paper. We love it!"
~ Edwin Smutt – Operations Manager. Elevation Transport.
Snappii has been helping companies in 30+ industries for over ten years. Our apps are predominantly used in Construction, Inspection, Inventory, Work Order Assignment, and Field Services. Snappii is proud to help its clients improve workflow, accelerate team collaboration, speed up decision making, reduce costs and succeed! Request demo and we will show you how our apps will help you achieve your goals.