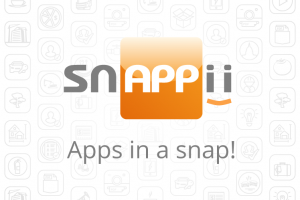 Mobile technology simplifies the communication process between the doctors, nurses, patients and home health care services providers. Not only they allow to reach out to both sides of the process, but also save time on multiple paper work, provide real-time appointment schedule, store and update medication log and many more. Today, mobile solutions play a huge role in healthcare institutes and in this blog we'll take a closer look at the benefits that are guaranteed with the mobile technologies usage.
In the 21st century people tend to spend less and less time standing in long queues buying stuff or taking an appointment. It's easier to get anything you need at one button click. So, why not use this advantage and transfer some services to a mobile device. There are tons of mobile mobile business apps out there that are made to make our lives easier. Home healthcare providers are not an exception. More and more such agencies use mobile mobile business apps to improve their services. With a mobile home healthcare app agencies can:
– Schedule an appointment
– Collect information about patients
– Get accurate GPS location
– Create, email and store notes about visits
– See patients' allergies, diagnoses, contact info, etc.
– Take photos of prescribed medication
– Keep track on medications taking
– Etc.
What are the benefits?
With a mobile app there's no need to fill out endless paper forms, carry them to the office, and store. Mobile mobile business apps allow to fill out an electronic form, collect signatures, send forms to any email address, print, and store on a device for future references. One smartphone or a tablet replaces all that piles of papers doctors have to take with them to appointments. The benefits are obvious:
– Easy data collection
– Access data any time from anywhere
– Monitor patients' progress
– GPS location
– Photo taking of prescribed medications
– Fill out prescriptions
– Sign forms
– Collect information about the patients
– Exchange data with the office
– Etc.
Home healthcare agencies will improve internal communication, as well as deliver in-time services to their clients. Mobile mobile business apps help increase online visibility and increase revenue.
The most important thing is that mobile development is easy to perform with an online building tool like Snappii. Visit us to try and create an app for your home healthcare agency yourself, or drop us a line to help you!