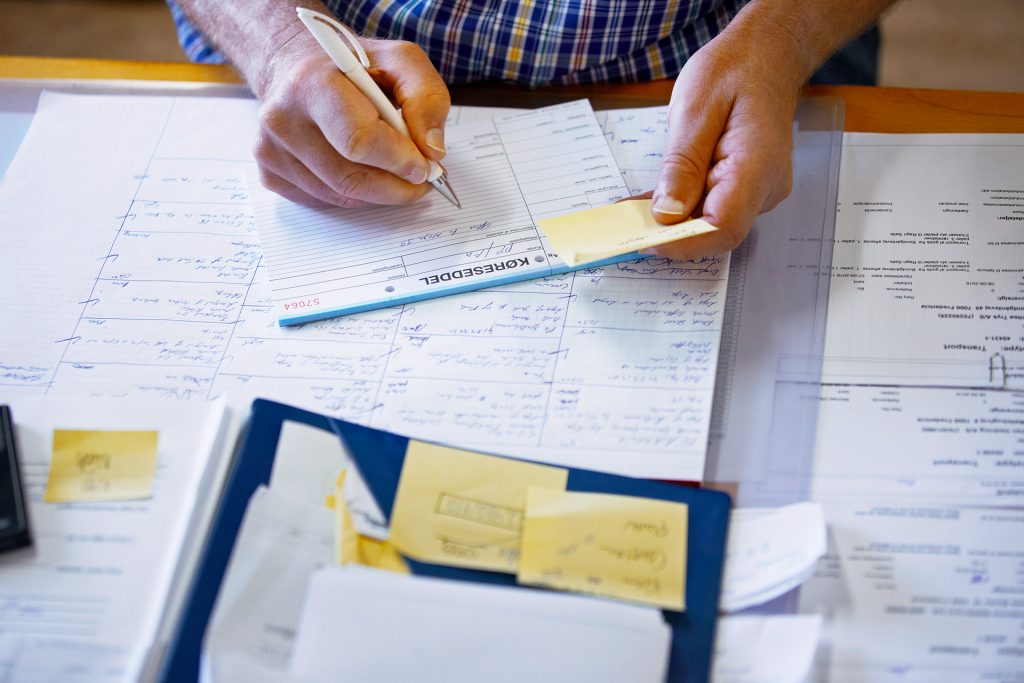 If you have a job that involves you driving to multiple, sometimes even double digits, locations a day, there needs to be some level of organization to your work or you're going to lose your mind. Part of the job when it comes to field services is having your documents ready when you need them, even at unexpected times.
But paper is kind of a hassle. Not only is it cumbersome, but it's difficult to sort through when you actually need to find a document. They're easy to misplace, and even easier to damage if you're not careful. A lot of the times, workers have to return these work-orders for data entry at the end of the day, resulting in a nightmare of paperwork for the in-house staff. Just because of paper, the entire process gets choked up. Caught on processes that should be relatively easy.
Mobile apps are the same apps that a smartphone user would install on their phone. Think of it like your banking, or GPS app. Snappii, a mobile app development shop, has developed a platform that allows users with no coding experience to develop an app to their exact specifications. The Snappii team can leverage the platform for you, or you can try it out yourself – either way, it's free until you publish, and relatively inexpensive after that. We've even developed some sample apps already that you can access in the Play and iTunes store. Click here to check those out.
Field service companies have relied on paperwork for a long time, but with the advances that technology has made in recent years, it's becoming easier to ditch the paper and pencils altogether and develop an app. Here's some other reasons why digitizing your business process might be the best decision you've made for your company:
Quick Work Orders
The biggest advantage to using a mobile app is the amount of time that is saved when approaching the paperwork digitally. There's a few ways the user can save time within the app.
Because the paperwork will be inside of a mobile form, it gives some flexibility that otherwise would not be available. Creating drop-downs, for example, eliminates the need for the user to actually type anything. The same can be said for check-boxes, radio buttons, and some other input fields. A user can also have templates for certain customers, ensuring that they'll be able to see specific details about the customer as well.
Another great way to save time while using a mobile form are audio notes. If the inspector doesn't want to spend time typing on the phone, or tablet in some cases, they can go straight to talking. Since the form is logged digitally, the voice note will be saved alongside the file seamlessly. I'm sure there's more than a few inspectors that would appreciate a more hands-free approach.
One size fits all app
There could be a chance that some of your workers aren't very savvy when it comes to switching between devices. Sure they may be useful on their phone, put set them up on a computer and they have no idea what's what. Same could be said for some people that primarily work on the computer and barely use their mobile devices. This sort of divide can make things confusing because different software's communicate differently – there may not always be a way to connect the database with the field software.
A mobile app, however, can be used across any device. Android and Apple products are a given, but a HTML5 enabled app will also be available through a website. This means that even the secretaries back at the office will be able to see what the people on the field see, exactly how they see it, instantly.
There's countless benefits that an app can provide to your business. The best part about it is that it can all be done from a device that can be found in a lot of your workers pockets already. We've listed a few of the benefits about owning an app here, but check out our past blogs to see some more neat features that come with having an app. If you're interested in building an app, check out this link for more details on how you can do that. If you would like to contact Snappii's sales team to inquire about building an app, click here.