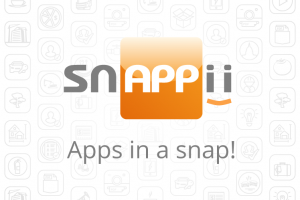 iOS devices accounted for 73% of all enterprise mobile device activations and grabbed the top 10 spots for most popular devices in the fourth quarter of 2013, reports Good Technology in its Mobility Index Report for Q4 2013.
iOS dominates Android in North American Smartphone usage
While Chitika's latest survey focuses on Windows Phone confirming its third place in the North American smartphone market, their usage statistics once more highlight the dominance of iOS for online activities over the more voluminous Android platform.
The survey data is gathered through Chitika's advertising networks from Feb 1st 2014 to April 30 2014 in the case of Windows Phone and Blackberry, and April 1 to April 30 for iOS and Android.
With 53% of the smartphone usage market, iOS is comfortably outperforming Android. Even though Android is the more popular OS in terms of unit sales, at 44.% of the usage market the lower engagement numbers continue to point to iOS users being the group of users who broadly use their smartphone for more connected tasks, while Android devices (especially handsets at the lower price points) are being purchased simply by the virtue of being cheaper than the competition.
iPads dominate enterprise tablets
The iPad maintains a strong hold on tablet activations, claiming 91.4 percent of enterprise tablet activations in Q4 2013, while Android accounted for the remaining 8.6 percent. The iPad was most popular in Financial Services and in Business and Professional Services, with the two sectors accounting for 60 percent of all Q4 iPad activations. Apple routinely highlights corporate adoption of iOS devices during press events and earning conference calls. During Apple's recent quarterly earnings conference call, CEO Tim Cook confirmed "the enterprise area has huge potential" and said he expects Apple "would have more and more payback in the future" due to the company's investment in this area.
Snappii native iOS and Android enterprise applications
Snappii cloud based app building platform offers a unique approach to rapid native mobile development. Using its flexible Cloud Visualization Editor, companies in all industries can design and build sophisticated business mobile business apps once and deploy across all major mobile platforms including iOS, Android, and HTML5. The platform does not require extensive mobile developer skills to get started allowing programmers and non-programmers alike to deliver robust native mobile business apps quickly and easily, saving time and money.
You are welcome to visit Snappii website and try the platform out for free.