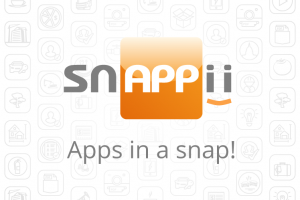 Let's continue checking out the buttons, a traditional Snappii iPhone app has.Rss
Why you should add rss button to your iPhone app? Link your news feed with your iPhone app to let users find out an interesting thing about your company, or related topic. Imagine that your iPhone app users are driving their way to work, stuck in the traffic jam. In order to kill time, they usually take their phones and run mobile business apps. When they check your iPhone app, they come across your news feed. Depends on you, if you have an interesting article for them to read, they'll really appreciate to learn something new and exciting. Maybe even they will make a purchase relying on the article from your news feed.
Offers
People want to know what you can offer them. Many would be interested to discover that you have a special offer or a discount for them. By adding Offers tab you will be able to send them push notifications, thus, attract to your site and make a sale.
Sign up & Home tab
Those buttons are a must-have for your app. They offer log in, i.e. subscribe to getting news from you. Logged In users can participate in forum discussions, can rate places and write reviews and track unread discussions. Moreover, you will be able to have your own database of users, send messages to them, and get their feedback.
iPhone mobile business apps for businesses is a great way to reach out to customers, to communicate directly to them, to find out what they need and to help them connect you – the owner – simpler.
Try build your app now, and see how it can help you with your customers.