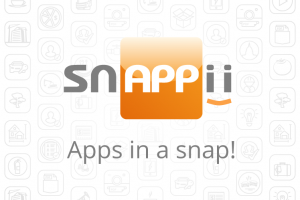 Managers of small organizations and big companies alike receive tons of reports from employees on a daily basis. These reports need to be sorted out based on the employee who has sent it, or date, or other conditions which is very time consuming.  Snappii, a rapid mobile app development platform understands the needs of modern businesses and creates a brand new and useful feature to manage auto-reporting in the app.
Snappii has released a new Auto-Reporting feature that will allow its users to simplify and automate the reporting process. Snappii users can manage the reports coming from their apps. In the editor open datasource dialog, select the datasource of interest and click Manage Auto-Reporting button. Click Add new. You will see the dialog:
You can specify report name, schedule recurrence (daily/weekly/monthly), time, email address the reports will be sent to, subject line, message, report file name, data you want to receive from report. Click Change button to specify the data you want to receive from report.
You can set up searching filter to send the reports based on a specified selection. For example, specify dates you want the reports to be received from.
Use Case. Construction manager receives many reports on a daily basis from the construction workers. Instead of receiving reports on a daily basis, he can schedule reports to be sent on a weekly basis in one file.
The new Auto-Reporting feature is available, go to Snappii.com to check it.