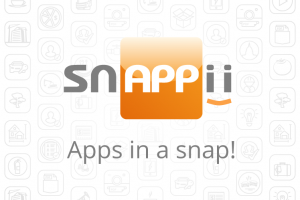 1. CDC ramp up Ebola screening at five US airports
All outbound passengers are getting screened for Ebola symptoms in the affected West African countries. Now New York's JFK, Washington-Dulles, Newark, Chicago-O'Hare, and Atlanta international airports, which receive about 95% of West African passengers, are starting to screen all travelers fromGuinea, Liberia and Sierra Leone. Passengers should expect being escorted by Customs & Border Protection officers to separate screening areas, where they will be assessed for signs of illness, asked exposure questions, and provided Ebola health information.
2.E-Doctors: Virtual Visits Give Patients Options
Now patients can log onto the Internet and pay their doctor virtual visits via their computers, smart phones, or tablets. An increasing number of insurance companies and health care workers are starting to participate in this innovative way of providing convenient medical care. Companies like Teladoc, MDLive, and Boston-based American Well offer 24/7 access to professional medical assistance. This way doctors can see patients for such common, acute problems as colds, coughs, rashes, diarrhea, allergies. The American Telemedicine Association estimates that about 500,000 patients will see a doctor via webcam this year, and that number is increasing.
3. KNFB Reader for Blind People Reads Any Text Anywhere (VIDEO)
A new iOS app has been developed to assist blind people. It's called KNFB Reader, and it can read out loud any text or sign. A user just needs to point his/her iPhone toward an object with text. The app is currently available for iOS devices only and costs $100.
4.  Google Glass Live Captioning for Deaf and Hard of Hearing Captions Nearby Speakers
Now there is an app for Google Glass that does lip reading for deaf and hard of hearing people. The hearing impaired person is wearing the Google Glass, and the interlocutor is talking into his/ her smart phone. This way, the transcribed text automatically appears within the Glass.
5. Are near-death experiences real? New study investigates
Death often occurs after a severe injury or illness causes the heart, lung, or brain to stop functioning. However, in some cases, death is prevented, and then healthcare workers say that the patient has had a cardiac arrest. Survivors of cardiac arrest often report near-death experiences, characterized by a bright light, meeting deceased loved ones, and out-of-body experiences. Researchers of the University of Southampton in the UK, with Dr. Sam Parnia in charge, have identified 2,060 cardiac arrest survivors from 15 hospitals in the UK, US and Australia. They found out that 2% of the people in the surveyed group had indeed had out-of-body experiences.  "This is significant," Dr. Parnia notes, "since it has often been assumed that experiences in relation to death are likely hallucinations or illusions, occurring either before the heart stops or after the heart has been successfully restarted, but not an experience corresponding with 'real' events when the heart isn't beating."