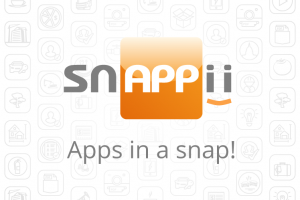 January 06, 2014 2:00 AM
Snappii mobile app building system was featured in today's Portsmouth Herald in the Meet a Green Biz column. Snappii offers a lot of great opportunities and features that help medium and large businesses move to a next level of success.
What makes the Snappii company green:
–   Works with community businesses to enhance their marketing capabilities, thus supporting the local economy.
–   Many mobile app features help cut down on use of energy and materials, such as paper.
–   Development of the Green Alliance mobile app further enhances the exposure of GA businesses throughout the community.
All GA businesses are green certified. You can check out the full list of Snappii features and options here.
Feel free to visit Snappii website today to create your own native app and eliminate paper usage.