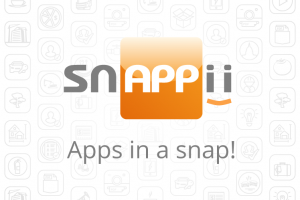 Mobile technology is firmly entrenched in the modern world. We know consumers keep their mobile devices nearby, check them frequently, and sometimes simultaneously use multiple devices. First of all, mobile technology is a convenient way of communication anywhere and anytime. Thanks to it, mobile devices now play an important role in our lives, but what's next? What else can mobile technology offer to us?
Having enjoyed the benefits of constant communication, people began to seek new opportunities for the use of their mobile phones.  Today, more and more users utilize their mobile devices for working with data in business sphere. Moreover, mobile technology has changed the conduct of business since mobile devices represent a significant competition to PC. According to the IDG Global Mobile Survey 2014, 92% of executives own a smartphone and use it for business.
There is no doubt that mobile devices have increasingly become the preferred tool for work. But what specific features does mobile technology offer for working with data?
Mobile business apps for working with data
Mobile business applications primarily streamline and simplify the process of data collection and storage. These processes are possible thanks to mobile forms. All the important information is in your business application on your device. It is available at anytime, anywhere and you can easily work with it.
Snappii, a rapid mobile app development company, offers even more opportunities for working with mobile forms. Now you can simply take all your PDF forms and load them into the apps. Customize your existing forms by making necessary changes. No forms to build – use the forms you already have. Try it right now and feel the advantages.
In a word, today's mobile devices have gone far from simple communication tools. Now they are real business assistants and a convenient tool for working with data. The next step has taken place, and we look forward to new progresses of mobile technologies.