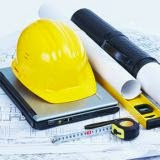 Snappii, a cloud based codeless platform for rapid native mobile app development, deployment and management of Enterprise Mobile Apps, announces a featured app of the week that has been installed on over 500, 000 devices all over the world.
Snappii, a platform for rapid mobile app development enables users to design, build, and deliver feature-rich business apps in days versus months. Using Snappii's flexible WYSIWYG Visual Editor, users can build feature-rich enterprise mobile apps once and deploy across all major platforms including iOS, Android, and HTML5. In addition, since the platform does not require mobile coding skills, programmers and non-programmers can deliver apps quickly and easily, saving time and money. The platform also makes it easy to manage applications and make ongoing changes.
Today Snappii announces a featured app of the week – Construction Manager App that is used by 500,000 professionals all over the world. The app is installed on hundreds of thousands of Smartphones and Tablets and the number is growing.
Snappii mobile business apps are presented in a lot of business industries. One of them is Construction industry. This industry involves job tasks tightly connected to safety, as performing inspections, detecting leaks and measuring construction density requires accuracy in data capture.
One of best practices for Construction industry is Construction Manager mobile business app. This mobile app is designed to ensure the accurate and regular flow of information, such as maintenance logs and daily reports, project estimates and timesheets between company headquarters and construction sites.
Job Estimator and Weekly Timesheets forms allow contractors, service companies, salespeople and estimators to quickly create on-site estimates for construction and repair projects. Quantifying materials, labor, and equipment needed to complete a construction project as well as estimating time-tracking information is always critical for construction reporting.
These forms are designed for companies that focus on a certain type of work and don't need to break it down by job phase or category.
Daily Report and Maintenance Log forms help construction workers to record all of the day's important events resulting in a uniform, complete record of the project. And the convenient record keeping option included into the app leads to a better project organization, a better understanding of the work and the costs, and fewer hassles over disputed changes.
Room Size, Concrete and Paint Calculators allow to estimate:
– room dimensions as well as the size of any area in feet and inches
– the volume of the concrete that is required for the area needed to be covered
– the number of gallons of paint needed to paint room walls and ceilings
Construction Manager app is a convenient and easy-to-use mobile solution that will increase company's efficiency, optimize the workflow, reduce costs and lower deployment risks.
Snappii offers a lot of business solutions that allow its users to collect critical data faster in the field including photo capture, audio and video recording, note taking, bar codes / QR codes, geo location and maps, date/time, weather, review documents, signatures, reporting. Snappii mobile business apps allow its users to eliminate paper forms and replace them with mobile forms; improve safety and overall performance, and more.
About Snappii: 
Snappii was founded by Alex Bakman, a successful serial entrepreneur who has already grown many companies from zero to millions of dollars in sales. Snappii has publically launched its services in March of 2011. All are welcome to try Snappii for free at www.snappii.com.