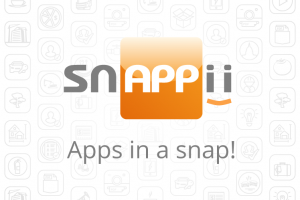 Every year the enterprise mobility market gets updated with new members, categories and concepts. Today it includes such categories as MCAP, MEAP, MADP, cross-platform tools, mBaaS, MDM/MAM/EMM, etc. Gartner, the world's leading information technology research and advisory company, has recently released a new category with the abbreviation RMAD. "What is RMAD?"
RMAD is a Rapid Mobile App Development, and, essentially, it is a generic category of vendors who provide alternate and faster capabilities for mobile app development. As we know, with the growing demand for mobile applications, there is a need for rapid creation and deployment of applications. Not surprisingly, RMAD is on the rise now as its principles enable people without any programming skills to build apps by using different approaches to this.
The RMAD consists of the following models of mobile app platforms:
UI Platforms
UI platforms revolve around the simplicity of mobile application development. While these platforms do provide some back-end integration capabilities, they are primarily focused on the UI side with capabilities such as UI Builders, HTML5/Hybrid apps, Forms based tools, etc.
Virtualization Platforms
These platforms use virtualization technologies. They render existing applications within their server and serve specific field elements on the mobile device. So you have the same desktop or web app but with a mobile-specific interface.
BaaS Platforms
Basically, it's a cloud computing category that's comprised of companies that make it easier for developers to setup, use and operate a cloud backend for their mobile, tablet and web apps. (A typical BaaS Platform would not fit into a RMAD category per Gartner's definition.) However, there are a few BaaS vendors that are expanding to provide basic UI functionality. These vendors are typically stronger on the backend but provide light drag-n-drop UI capabilities.
App Development Platforms
This category has the widest variation of platforms using RAD principle. Vendors provide a rapid, but simple, drag-n-drop environment. Their backend integrations range from limited to extensive capabilities with a low-code or no-code model. It varies with platforms being based on visual model-driven and meta data-based models. The platforms can be used by both developers and non-developers.
Not too long ago, Gartner published a new market guide which helps navigate through rapid app development tools aimed at simplifying the process by low-code or no-code alternatives. There Gartner also provides some recommendations which include:
– "Experiment with different styles of rapid mobile app development (RMAD) tools and select a small subset that corresponds to organizational needs."
– "Verify the financial stability of suppliers, as many of them are small. Plan an exit strategy for each vendor; however, do not let vendor risk limit your adoption of innovative solutions."
– "Determine your key selection criteria, typically back-end integrations, skills required, device support and user interface (UI) capabilities."
Traditional approaches to delivering mobile apps using conventional coding and MADP tools demand skills that are in short supply today. The result is relatively long delivery times and huge costs. RMAD provides great advantages and benefits which allow you to quickly and inexpensively get a mobile app you need. Snappii is a great example of such rapid app development platforms. Its ultra-fast codeless mobile app development platform enables you to build a mobile business app without programming skills. Snappii is the fastest and the least expensive way to get a custom mobile app for your company. Try it yourself and enjoy all the benefits of rapid mobile app development.