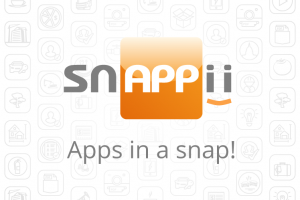 Logistics companies were among the first to adopt mobile devices and use them to manage and monitor their processes. Every logistics process needs constant development and improvement. Mobile technology has the power to take an important part in it.
Automation of existing paper-based processes
One of the main benefits which mobile technology introduces to the transportation and logistics industry is the automation of existing paper-based processes. Nowadays you can eliminate paper forms usage replacing them with instant mobile reports. This will save you time and you will be sure that your data is safe and sound and collected in one place.
Dynamically track vehicles and the cargo
The current generation of mobile technology allows logistics companies dynamically track vehicles and the cargo. This is another useful and important benefit.
Real-time insight enables customer service improvement. Previously logistics companies were able to track deliveries each time they arrived at a key destination in their journey (depot, port, or at the customer's location). The current generation makes it possible to track an individual parcel on a meter-by-meter, second-by-second basis. This is a great opportunity for customers especially for business companies.  It also makes it possible to monitor the transport processes and to not only identify issues when they arise, but also to predict problems before they appear.
Flexible delivery process
The ability to change delivery schedules and routes while in-flight is another great benefit. It offers consumers and business customers a level of flexibility in control process. For businesses in addition to increasing control of their supply chains it creates opportunities for new levels of partnership between logistics provider and customer, and hence increases customer retention. Different while-in-flight-processes make it possible to offer customers greater flexibility in scheduling services, as well as enabling the creation of new, more customized services for customers. Real time information updates and recommendations based on this factor also help in business.
All benefits in transportation and logistics industry which the modern mobile technology gives us can be assembled in one application. Mobile applications are becoming an integral part of the workflow in this area. Snappii, Ultra-fast Codeless Mobile App Development Platform, offers many mobile apps for the Transportation and Logistics as a convenient and easy-to-use mobile solution that will optimize dispatch operation, inventory management, record keeping, tracking goods, performing inspections and more. Snappii will help you to unleash the full potential of modern mobile technologies in Transportation and Logistics industry.