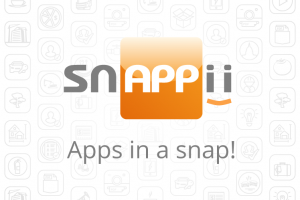 The introduction of new technologies into the business and production is an active modern process. Today we can say that mobile business applications have moved from the "nice to have" category to "need to have" category. Gartner predicts that by 2017, mobile apps will be downloaded more than 268 billion times, generating revenue of more than $77 billion and making apps one of the most popular computing tools for users across the globe. That is why, in today's mobile world, there should be no question as to whether a business should have a mobile app…,only when. And the best answer is the sooner the better.
Here are more statistics that will help to get rid of the remaining doubts about the mobile business applications.
– 85% of business owners have a smartphone, and 73% of them use apps on a daily basis.
– There are more mobile phones than PC's, and 64% of mobile phone time is spent on apps.
– Customers use mobile apps 6x more than websites.
Of course, everyone wants to know how businesses are benefiting from the widespread use of mobile applications. So here are some of these benefits.
– Apps provide the best mobile experience.
– Apps are more engaging and more interactive – no distractions.
– Apps contain robust functionality.
– Apps are always "on" and always "available".
– Apps are a good data base solution.
– Apps deliver information within seconds.
– Apps contribute to communication.
– Apps are preferred by customers.
Based on the last point, it is worth noting that not only your business will have benefits but your customers as well. Here are some of the benefits of mobile apps for your customers, who can:
– Easily access your inventory;
– Get notifications of special events, launches etc. (Important fact to note: promotional email messages receive an about 4% read rate, push notifications – 97%);
– Have one-touch access to your contact information;
– Get directions to your location from wherever they are;
– Make reservations and purchases online.
In brief, all these show that the success of your business depends on your ability to keep up with time. You need to go mobile and be prepared to grow. Snappii, a codeless mobile business app development platform, can help you. Snappii offers over 80 business specific apps that are 100% customizable to your needs. Please visit our page for more information.