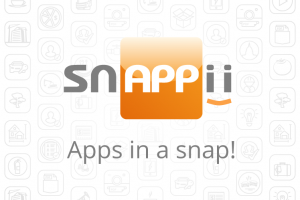 Christmas and New Year's Day, the most wonderful time of the year, are coming. Some of us have already bought gifts and made all necessary arrangements; however, most of us are still in the process. But did you know that your smartphone or tablet can help to overcome the holiday bustle and stress and let you enjoy this fabulous season instead?  Here are five mobile apps that will rid you of
unnecessary worries and make your holidays amazing and cheerful.
Nextdoor
Nextdoor is the private social network for your neighborhood. If you want to know some interesting places to visit during holidays or look at the best Christmas trees in your location, you can just ask your neighbors. In fact, Nextdoor has recently launched the Holiday Cheer Map, which allows you to share your favorite holiday spots such as Santa sightings, tree lots, lights and displays, attractions and events, and places to donate holiday gifts and decorations. Check out neighborhood activities and make your holidays extraordinary. "If it's simplicity that you're looking for this holiday season, Nextdoor's app, which already hosts 47,000 neighborhoods, will likely serve up great events suggested by neighbors that are simply around the corner" reports The Daily Dot.
Santa's Bag
If you are tired of managing holiday shopping lists, Santa's Bagapp is a really great find for you. It makes it super easy to put down all your gift ideas, sort them by gift recipients, and calculate your total expenses. In addition, you can insert photos of each person on your list. The New York Times reports, "The interface is slick and easy to use, and the ability to view your data as a list of gifts or by recipient could relieve some pressure during your actual shopping. You can even set a pass code so prying eyes can't see what gifts you have planned."
RedLaser
If you are not happy about a gift price and think you can find it cheaper, with RedLaser app, you will know for sure. Just scan the barcode of the item and get a list of all the online stores that sell it and for how much. This app is a great way to find the best deals. You do not have to pay more than you have to.
GateGuru
If you decide to travel this holiday season, GateGuru app will help you. You will learn more about the prospective flights and the airports you'll be traveling through. "I felt like there needed to be a seamless solution to give travelers knowledge about this entire experience; to put the power back in the hands of the traveler. We have a lot of unique data in our product such as airport amenity information, TSA wait times, airport tips, maps, etc," tells the app's developer, Dan Gellert.
Google Santa Tracker
It is an interactive way to keep tabs on Santa's travels. Moreover, with Google Santa Tracker app, your children can make good use of their holiday time. "The interactive Santa's Village world offers a bunch of educational games to teach children geography, different holiday traditions and basic Javascript, and (the app) culminates on Dec. 24, when Santa Tracker lets you watch Mr. Claus' journey around the world on Google Maps," reports Business Insider. This fascinating application will not let you get bored.