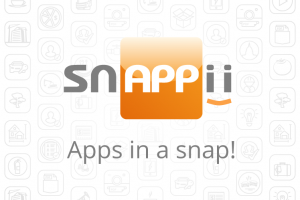 $ 168 billions have already been spent on enterprise mobile applications. By 2020, there will be 10 billion mobile devices, while businesses are increasingly developing Bring Your Own Device policies. These staggering numbers show that business mobile apps are on the rise and are becoming an indispensable part of doing business. Having said that, however, IT departments are struggling to keep up with the growing demand for developing mobile apps as traditional ways of building mobile applications take months and cost thousands of dollars. That is why faster approaches such as Rapid Mobile App Development tools are required and are, therefore, gaining more popularity.
The term "RMAD" was introduced by the analyst firm Gartner, …we settled on simply calling them RMAD tools, in juxtaposition to the already defined MADPs (Mobile Application Development Tools). Many tools also combine approaches, for example, a largely codeless tool might support more complex development by allowing developers to add scripts, making it no longer codeless…"
Such mobile app development companies as Snappii have revolutionized the business app development process thanks to Rapid Mobile App Development (RMAD). Indeed, instead of devoting months and hundreds of thousands of dollars to build an app, Rapid Mobile App Development presents a codeless environment so simple that nearly anyone in the enterprise can throw an app together in just a few minutes without having to deal with the intricate details of mobile app mechanics.
Gartner predicts enterprise application software will spend more than $575B by the end of 2018. This is not surprising since mobile devices increase customer service by 73% and companies with an enterprise mobile app get over 50% higher numbers in employee productivity and satisfaction. Snappii is confident the future of mobile business applications development process belongs to RMAD and offers enterprises to try and feel its benefits already today.