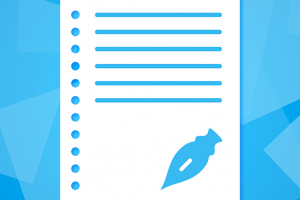 Now any company can afford to use a mobile app to conveniently track the visitors, instantly create a database of guests as well as conduct events to save time, improve customer service and make any operation more effective.
The sign-in process and event management can be significantly simplified and brought up to speed. Now, employees can use their smartphones for rapid work with data anywhere and anytime and all the information is available on the mobile device.
Snappii, which has over 400 free and customizable business apps in the Apple and Google Stores, offers a powerful and feature-rich Sign In Guest Book app. It takes just several clicks to sign in, track visitors and create a database of guests. There's no need to spend lots of time trying to organize an event: with the Sign In Guest Book app from Snappii companies can create events, add guests, track attendance and view reports in a convenient way.
This app is designed to keep track of any company's visitors at a reception. Lots of information can be instantly captured including name, photo, company, contact info, notes, etc. Administrators at companies, hotels and other institutions having guests can utilize this app to make a favorable impression on the guests, improve customer service and satisfaction, save time and capture all the necessary data using a mobile device!
Guests are welcomed to sign in at the reception by using a smartphone or a tablet.
After signing in the visitors can print badges via wireless printer. The app will save and store all visitors' logs and allow them to sign out later by searching their names and date in the database of signed in visitors.
There is an Admin panel in the app that can be securely accessed by using a registration email.
The Admin feature is a great tool to:
Securely store information about company's visitors in its database
Sync information across multiple devices
Track visitors as they sign in or sign out
Get a history of visitors for any time range
Advanced search on the visitors database
Export visitors in a PDF format
Upload Excel files with employees/companies to visit or manually add them via a form
Upload your own PDF forms to collect specific information from your visitors
Email PDF forms, print them out or upload to cloud drives
Contact visitors via email or call them
Work online and offline
In addition to that, the app has been improved with a couple of brand new features:
Save visitor logs so next time anyone signs in he/she can pick themselves from the list and pre-fill the form. Much faster than typing it in manually
Event Management option. Create events, add information and upload attendees
Track who has attended and who's not
Create consolidated reports
Slice and dice the captured information
"Event Management feature is another cool aspect of the improved Sign In Guest Book app. – Alex Bakman, Snappii President and CEO said. "With this option you can now create events, add guests to the events, track guests that have arrived and generate reports to better manage past events. We keep adding features that are in demand for our users to improve all of our apps and make them more powerful and user-friendly".
Utilizing the Sign In Guest Book app opens the following benefits:
Improve customer service and satisfaction
Make good impression on visitors
Process data quickly and easily
Increase efficiency and accuracy
Save time and reduce costs
Eliminate paperwork and go green
Upload and edit PDF forms or document from local storage or cloud drives
Save, share, view or print forms, generated on your device
Store all the data locally on the device
Work in online/offline mode
Sign In Guest Book app is a convenient and easy-to-use mobile solution that will increase company's efficiency, optimize the workflow, reduce costs and improve customer service and satisfaction. Sign In Guest Book app is available for free download from Apple and Google Stores and can be 100% customized to specific needs of each company.
About Snappii:
Snappii is a leading Mobile Apps company for Business Apps. About one million people use Snappii Business Apps in 30+ Industries around the world.
All Apps are powered by the Ultra Fast, No code Snappii App Platform which enables native App creation and modification 30 times faster than coding by hand and costs a fraction of hiring Mobile Apps Developers. Learn more at www.Snappii.com.