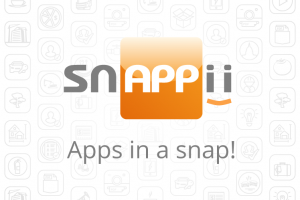 Since mobile technologies have gained popularity throughout the world and have become one of the leading trends, the drive for mobility has been an indispensable part of business technology agenda for most companies today. Consumers want the convenience offered by mobile devices, and businesses have an opportunity to attract and retain customers by building mobile applications. That said, nearly 55% of millennials say a poor  mobile app experience would make them less likely to use a company's products or services, according to the global report "Millennials and Mobility: How Businesses Can Tap into the App Generation" by Oracle.
Enterprise Mobile Technologies
In addition to consumer applications, any successful business should also care about mobile enterprise applications for convenient and quick business-processes and work within the company. Yorgen Edholm, currently CEO at Accellion, the leader in enterprise-class, secure mobile productivity solutions, noted in his article that "There will be more emphasis on serving the needs of the mobile user this year, which I think will be the year of the enterprise mobile applications. The IBM/Apple partnership and HP's push into the mobility market illustrate just how large this market has the potential to be". He also added that in 2015 enterprises will be looking to develop new, native applications that take true advantages of the mobile device form factor and unique mobile features to create streamlined business processes.
Snappii, the developer of a leading codeless mobile app development platform, believes that the future of mobile business apps belongs to the cloud, RMAD and citizen developers. Thanks to the cloud-based codeless platforms, any entrepreneur can become a developer and create a powerful app without programming and coding.
Snappii calls itself the Rapid Mobile App Development company because it offers an extremely rapid way to build an app in days, not months. In order to obtain the productivity and cost savings gains that can be generated by the use of enterprise mobile apps, it's critical for decisions-maker to develop an effective enterprise mobility strategy, and Snappii is the best companion on the road to future success.