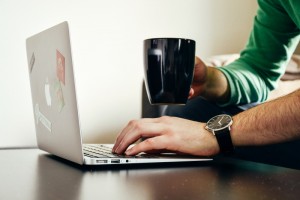 Let us remind that according to technology research company Gartner, citizen developer is "a user who creates new business applications for consumption by others using development and runtime environments sanctioned by corporate IT". Also, Gartner's Citizen Development is Fundamental to the Digital Workplace report predicts that 70% of enterprises will have citizen development policies by 2020. It is worth noting that citizen development is already extremely successful and grows rapidly. 2016 State of Citizen Development Report from QuickBase shows that "citizen development is spreading rapidly as organizations reap the operational efficiency and productivity benefits of having custom applications delivered and updated faster".
Acceleration is the key
With a huge demand for mobile app development, citizen developers are able to deliver apps two times faster than traditional programmers ("By the end of 2017, market demand for mobile app development services will grow at least five times faster than internal IT organizations' capacity to deliver them. According to Gartner"). Modern zero code platforms allow them to do this.
Speed and Power in one App Builder
Snappii is a powerful business app development company, which offers zero code App Builder. Understanding the requirements of growing number of citizen developers, Snappii continues to improve the App Builder to provide the best solutions and accelerate app building process. Today Snappii customers can choose from over 250 pre-made apps and make modifications they need. The Gartner Group classifies Snappii App Builder as a RMAD (Rapid Mobile App Development) platform, which cuts app development time to minutes.
Snappii believes citizen development is ready to fill the gaps in business app development industry and makes its contribution. Today there are over 68 thousand mobile business apps built with Snappii App Builder and the total number of people using apps built on Snappii has now reached 1 million, however this is far from the limit.