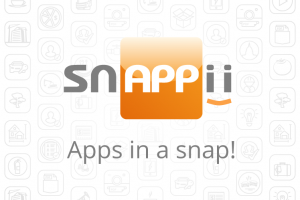 At the Re:Ivent conference in Las Vegas on October 9, Amazon announced the launch of its AWS Mobile Hub, a service for building, testing, deploying and then monitoring iOS and Android apps. It will help developers offload responsibilities for dealing with back-end cloud services. As Amazon's CTO Werner Vogels noted, "What we see often is that mobile developers are really good on the device. They find that backend stuff really hard. So we asked ourselves: what can we do to make mobile development much simpler". Among other features, Mobile Hub options include the ability to set up user logins, user data storage, and app analytics. AWS chief evangelist Jeff Barr wrote in his blog, "The console is feature-oriented; instead of picking individual services you select higher-level features comprised of combinations of one or more services, SDKs, and client code. What once took a day to properly choose and configure can now be done in 10 minutes or so".
Speed Is Critical
This innovation once again proves the increasing role of Rapid Mobile App Development (RMAD). "This is really going to help you speed up your mobile development so that you only have to focus on the functionality that you really want to deliver to your customers," said Werner Vogels.
The survey by Apperian, a mobile app management company, and CITO Research shows that 60% of organizations interviewed have created their own mobile apps to support core business functions. According to Jonathan Burg, the director of Apperian, 47% of the respondents are investing in apps that support core business processes. Also, 75% of the companies plan to build 10 or more apps for their businesses. Given this growth in demand, there is a need for a quick and easy way to develop apps.
Look to the Future
Like Amazon, Snappii, a rapid mobile app development company, moves in this direction, offering cloud-based drag and drop platform to create powerful apps in extremely short periods of time. Snappii is confident the future of mobile app development belongs to RMAD, and such innovations as Mobile Hub confirm this once again.