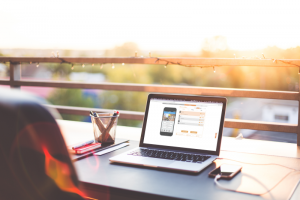 Snappii Corporation, a market leader in Business Mobile app solutions today announces that business people without programmers can now create mobile apps fast, inexpensively and with Zero Learning curve using the Snappii Express App Builder.
Snappii, a leading Mobile Business Apps company enables business users to design, build, and deliver feature-rich business apps in days with zero coding and now with zero learning curve. Using Snappii's powerful App Builder, users can build feature-rich enterprise mobile apps once and deploy them across iOS and Android devices. In addition, since the platform does not require mobile coding skills, any business person can create Apps quickly, easily and affordably. The platform also makes it easy to manage Apps and make ongoing changes.
Over the past couple of years Snappii received a lot of feedback on its DIY App Builder and concluded that it needs to further simplify its powerful App Builder and enable business users to create simple apps without a learning curve. The Snappii Express App Builder has achieved this goal.
The Express App Builder comes with thousands of premade "widgets" that can be snapped together very quickly to build even sophisticated and feature rich apps. In addition, users can select from 400+ already finished Apps available in Apple and Google Appstores and simply tailor them to their business needs.
The benefits of using Express App Builder are as follows:
– Cuts App development time to minutes
– Any person can build apps. 98% of Snappii users are business people, not programmers.
– Requires no learning curve. Express Editor uses Click, Select and Configure approach to app building
–  Fraction of cost of hiring Mobile App Developers
–  White label. Any company can offer Snappii App Builder under its logo and brand
– The new Express Form Builder is the easiest in the industry. Any form can be converted into an App literally in minutes
– 400+ ready-made Apps that can easily be edited by business people to meet their needs
Snappii App Builder and the Live Preview App enable its users to
– build and update apps quickly and instantly view on their devices,
– make App changes instantly and update apps on thousands of devices
– show apps to clients and receive immediate feedback.
Snappii mobile enterprise app development platform is a real alternative to hiring expensive mobile Apps developers that are hard to find, or outsourcing mobile app development to unknown and unreliable companies. The Snappii platform has been used to build over 26,000 Apps with over 1 million business users using the Apps today.
The Gartner Group classifies Snappii App Builder as an RMAD (Rapid Mobile Application Development) platform, According to Gartner, by 2018 over 50% of all mobile Apps will be built using the RMAD tools.
Snappii pricing starts at just $5 per user per month. For more details on pricing please visit the Snappii website: https://www.Snappii.com/pricing
About Snappii:
Snappii is a leading Mobile Apps company for Business Apps. About one million people use Snappii Business Apps in 30+ Industries around the world. All Apps are powered by the Ultra Fast, No code Snappii App Builder Platform which enables native App creation 30 times faster than coding and costs a fraction of hiring Mobile Apps Developers. Learn more at http://www.Snappii.com.