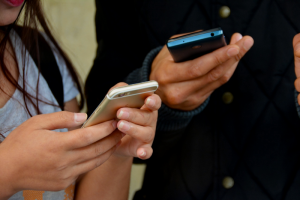 Mobile app development companies are beginning to find lucrative opportunities by associating themselves with different and specific industries like construction, hospitality and healthcare. According to Kevin Spain, an investor who writes articles for websites like Mobile Trends, the number of companies focused on specific business sectors has increased by 20% over the last year.
Construction industries secret tool
Mobile devices has already changed the way workers in the construction industry operate. The app acts as a companion built into your phone, relaying real-time data, tracking daily procedures and providing instant collaboration between teams. Mobile apps swiftly found their way into an industry previously ran by paperwork and word-of-mouth.
"In the construction industry, people actually doing the work spend too much time chasing information," said Alex Bakman, CEO of the app development company Snappii, at the 2015 BuiltWorlds conference. "Information needs to be contextual to the job, to the individual, in time and location. That's what GE wants from a project we're helping them with. An individual going out to repair a pipeline shouldn't have to search for a part number when he is dealing with a problem. The app should access the manual. If he has to replace the part, he should be able to just click on it and go. Simple as that. Bring information to them – not the other way around." Snappii continues to be a leader in the construction apps industry, and is always working to develop new and better applications.
Restaurants cooking up new ideas
The app store has begun to flourish with apps made by local and global restaurants. With features that allow users to order ahead of time, check what's on the menu and have a digital loyalty card, restaurants are bombarding app developers with requests for their own piece of the pie. With 68% percent of millennials carrying a smart-phone in their pockets, apps become essential for success. However, the market for restaurant apps is just as expensive as the business itself. Through this, young app developers are breaking into the industry and saturating the market with unique and high-demand features and solutions.
Health markets upcoming designer drug
Anyone in the medical industry will tell you that medicine and paperwork go hand in hand. This nearly primitive method of documenting is crucial to doctors and patients alike, but are often cumbersome and a nuisance. Mobile solutions allow anyone to record data, and gives the opportunity for the patient to explore the information as well. Because of this, professionals can devote more time to patients and improve the quality of their services. App developers can benefit the healthcare industry in more ways than one, incorporating a myriad of features that allow communication between doctor and patient to be seamless.
Although these are the three most prolific industries in the app building sector, many industries are beginning to see the benefit in having a companion in their pocket. An article written by eWeek put it best: "2016 could finally be the year when mobile apps are adopted to solve many of the daily work needs of both businesses, and the customers they serve."