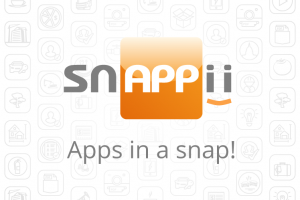 Putting on an event of any kind can be a daunting task. Traditionally, business events involve a lot of time and work to organize and require the collective efforts of several organizers. It is necessary to manage budgets, work with documentation, track guest lists, receive signatures, conduct post-event analysis, etc. Fortunately, nowadays all organizational matters can be conducted just with use of special mobile apps. It's hard to believe that all you need to, for example, hold a conference is just a smartphone or tablet.
How to satisfy both the guests and the organizers by just one app
Guests are the core of any event. They should have due attention as they are your potential customers, partners or sponsors. To track and collect guest information is an extremely easy task if you have special mobile app. Forget about bulky, inconvenient attendees' paper lists with the usual mistakes and omissions. Today, Snappii, a rapid mobile business app development company, offers convenient, easy-no-use and feature-rich Sign In Guest Book app. Eliminate paperwork, make a favorable impression on the visitors, improve customer service, optimize the workflow, save time and improve data accuracy.
Just imagine, all you need is a mobile device with the app at a reception of your event. Your guests just sign in, quickly add necessary information and put an e-signature. It is easy and pleasant for visitors and convenient and helpful for your future work with received data. In addition to tracking visitors, you will have a great database for multiple future processes. For example, you can easily contact visitors using the app and find out their impression and comments on the event. Among the other features are convenient storage of visitors' information, an opportunity to use your existing PDF forms and transform them into mobile forms for future filling, synchronization of the data across multiple devices and more.
A unique solution which makes Snappii the leader of mobile business app creator is an opportunity to rapidly customize ready-made apps. If you are not fully satisfied with our ready version of Sign In Guest Book app, our team will make necessary changes and add features to meet your specific requirements, needs and wants.
To conduct a successful business event is much easier if you have a good mobile helper and Snappii's Sign In Guest Book app is best suited for this role.