In today's fast-paced and increasingly digital business landscape, having a custom mobile app can be a game-changer. It can help streamline processes, improve customer engagement, and enhance overall efficiency. However, the development of custom mobile apps often comes with significant time and financial investments. That's where Snappii comes into play. Snappii's custom mobile app development platform empowers businesses to build and deploy tailored mobile apps without the complexity and high costs associated with traditional app development. In this blog post, we'll explore the key features and benefits of Snappii's platform.
What Is Snappii's Custom Mobile App Development Platform?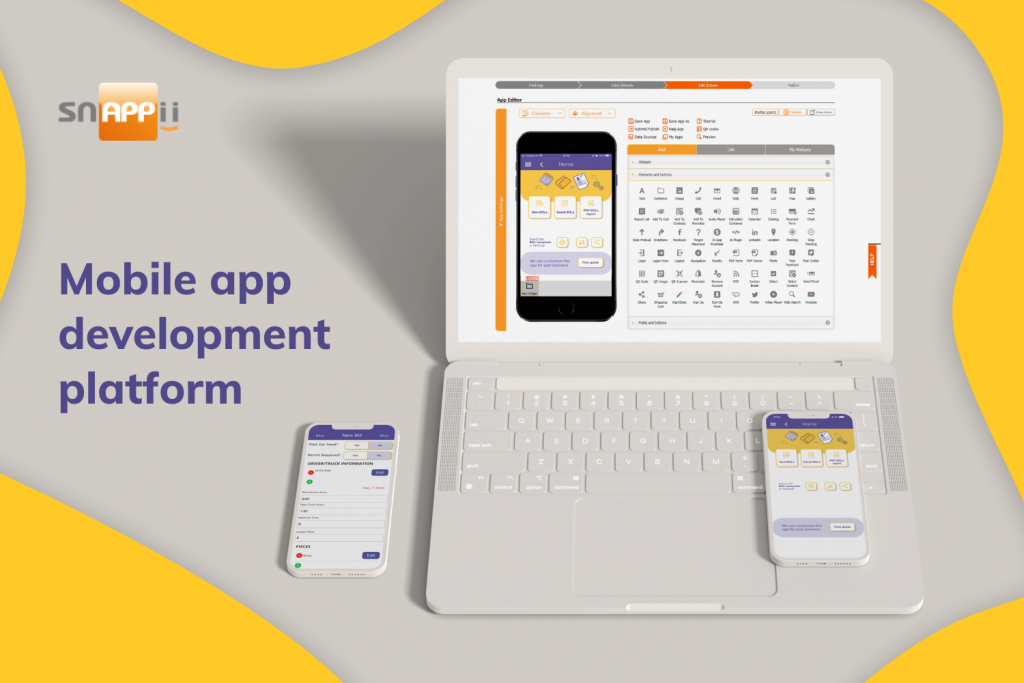 Snappii is a robust low-code mobile app development platform that enables businesses to create customized mobile apps without the need for extensive coding or technical expertise. This user-friendly platform caters to a wide range of industries, including construction, field service, healthcare, logistics, and more. With Snappii, businesses can design, develop, and deploy mobile apps that address specific needs and challenges.
Key Features of Snappii's Platform
1. Drag-and-Drop App Builder:
Snappii's platform is built around a user-friendly, drag-and-drop app builder that allows businesses to design their apps with ease. No extensive coding knowledge is required, making it accessible to professionals across various industries.
2. Pre-Built App Templates:
To expedite the app development process, Snappii provides a library of pre-built app templates. These templates cover a wide range of use cases, from data collection and reporting to inventory management and field inspections.
3. Integration Capabilities:
Snappii understands that businesses often rely on existing systems and databases. That's why the platform offers integration capabilities, allowing businesses to seamlessly connect their apps to their back-end systems, whether it's databases or CRMs.
4. Offline Functionality:
In many industries, mobile workers don't always have a stable internet connection. Snappii's apps are designed to work offline, enabling users to continue their work in remote or low-connectivity areas.
5. Robust Data Collection and Reporting:
Custom mobile apps built with Snappii are equipped with powerful data collection and reporting features. This enables users to collect, store, and analyze data, and generate reports with ease.
6. User Management and Security:
Security is a top priority for businesses. Snappii's platform offers robust user management features, ensuring that data is accessible only to authorized personnel. It also provides role-based access control.
Benefits of Using Snappii Platform
1. Cost-Efficiency:
Traditional custom app development can be expensive. Snappii's platform significantly reduces development costs by simplifying the process and eliminating the need for dedicated development teams.
2. Rapid Development:
The intuitive, no-code approach of Snappii's platform enables businesses to build and deploy apps in a fraction of the time compared to traditional development.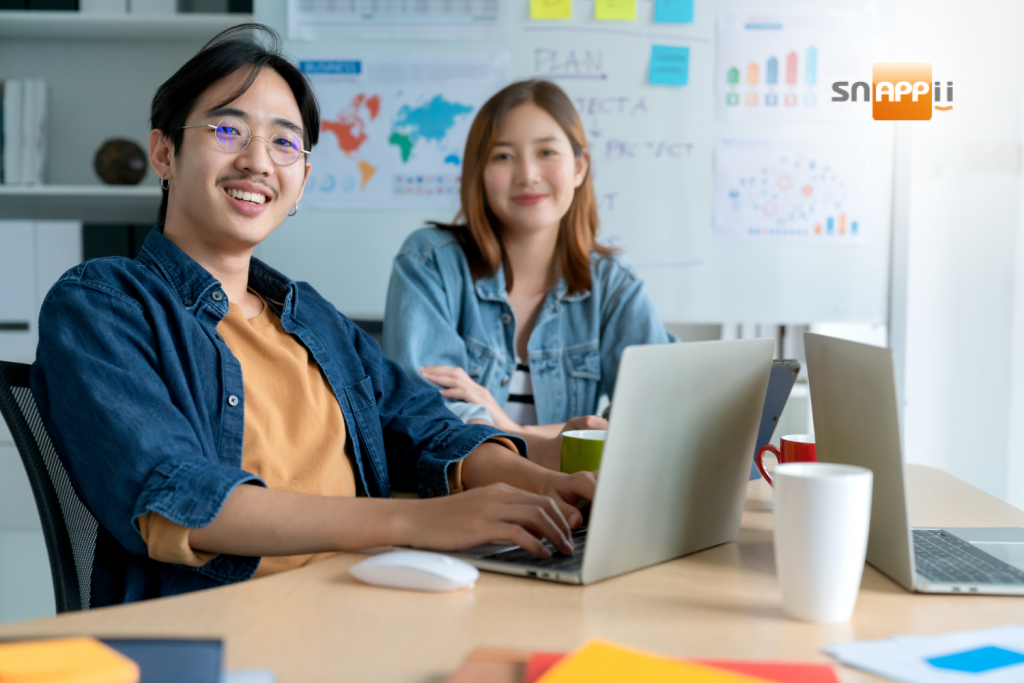 3. Flexibility:
Customization is at the core of Snappii's platform. Businesses have the freedom to tailor apps to their unique needs and adapt them as their requirements evolve.
4. Increased Productivity:
Custom mobile apps created with Snappii enhance efficiency and productivity, particularly for mobile and remote workers who can access, collect, and report data in real-time.
5. Improved Data Accuracy:
The elimination of manual data entry reduces the risk of errors and ensures data accuracy, benefiting businesses in various industries.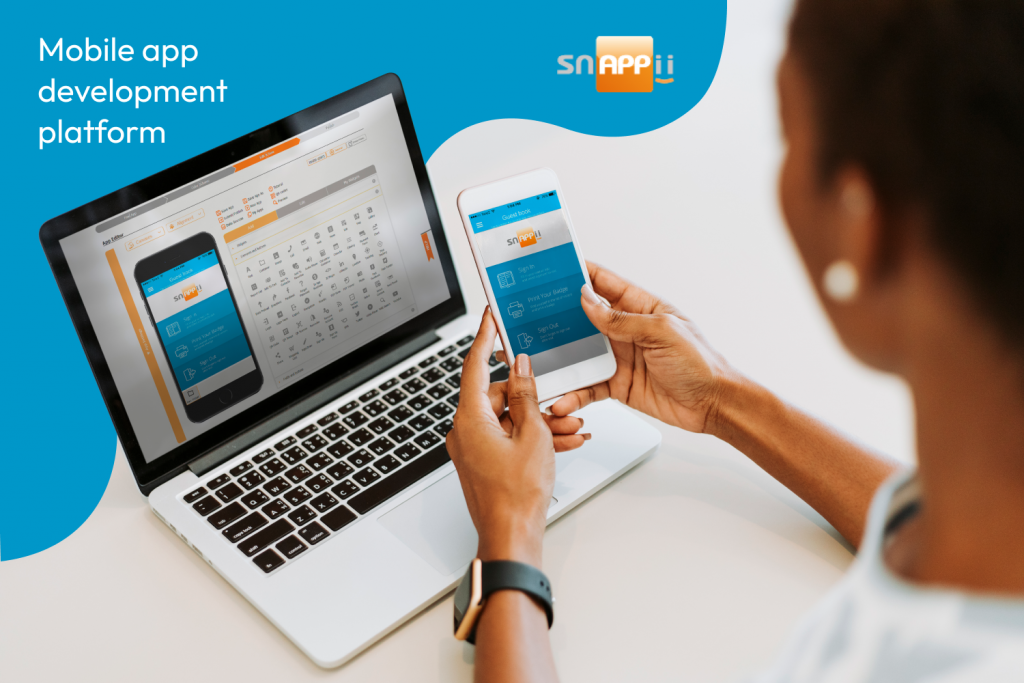 6. Scalability:
Snappii's platform grows with your business. As your needs expand, you can build new apps or modify existing ones, ensuring they continue to meet your evolving requirements.
In conclusion, Snappii's custom mobile app development platform is a versatile and cost-effective solution for businesses seeking to digitize their operations, enhance productivity, and adapt to the demands of a mobile-driven world. Whether you're in construction, healthcare, logistics, or any other industry, Snappii's platform empowers you to create and deploy custom mobile apps that cater to your specific needs, without the complexities and costs associated with traditional app development. Embracing this platform is not just a convenience; it's a strategic advantage in today's competitive business environment.