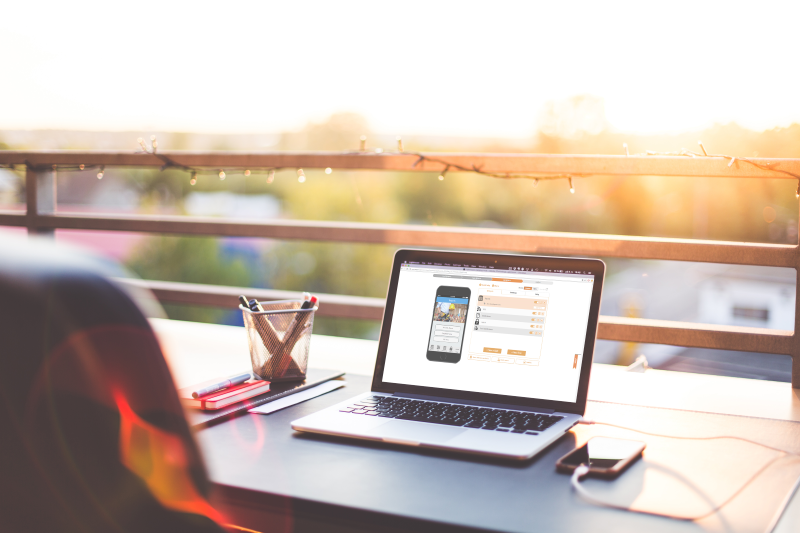 Even before I knew what working was, I always had the dream of being able to work from home.
For a few years of my youth, my Dad was an insurance broker, and I remember being able to go into his home office with its large mahogany desk and hang out with him, a luxury that a lot of my friends at the time didn't have. While their dads were doing the 9 – 5 grind, mine stood somewhere between the hard-work and the all-play. He always reminds me about how important it was to him that he was able to hang out with me while he worked, even if it was only for a few years.
But I digress. Back then, it was much more difficult to become self-employed. An insurance broker, for example, had to go through multiple tests and certifications before they could make a living working from home. Same goes for other occupations that are available from home, like realty. Then there were the clients, of which you had to be particularly charismatic if you were hoping to find some.
Things are different now, though. Apps are something that are becoming more of a universal necessity and less of a luxury only available to the absolute highest bidders. Normally, creating an app would sound like a task that could only be completed by someone who spent years mastering their craft. That is not the case anymore. With online app building platforms, like Snappii, users can log in and put together an app that can perform any business function. Additionally, the same app can be used to promote a business on many different levels. Try it out yourself today.
There's a plethora of industries that can make use of mobile apps – and it's mostly an untouched market. People are still under the impression that you need to be a programmer or coder in order to make apps, and while the platform isn't so easy that anyone can do it, most people with some sort of computer literacy can complete an app front to back.
But just like my Dad and many others that try to start a business from home, the real problem comes from clients – or lack there of.
So how do I get clients as a app-building partner?
Well, it's a lot easier than it sounds.
For starters, most people that are interested in apps are business-owners themselves. Perhaps they heard of using apps from an associate, or they read it somewhere on a website, but the goal is the same – improve efficiency.
As a re-seller, your real job is to figure out how you can take a potential customers system, and re-imagine it through the lens of an app. The bad part about this is that it can be difficult, but the good part is that it's almost always possible, which means every person who owns a business but doesn't have an app is a potential client.
You won't have to go far to find many businesses that fit this criteria. For example, how many of the restaurants that you pass on the way to work (or school) have an app that allows their customers to order a meal right from their phone? How many mom-and-pop stops do you think have a catalog of all their products that can be purchased and delivered from inside an app? What about those construction workers that have been working on building that one highway for what seems like years? Think of all the trouble you can save them by digitizing their forms, uploading their catalogs and configuring their payment systems through an app.
The world's technology is advancing – but at a snail's pace. There's never been a more lucrative or prolific opportunity to join a growing market that, as long as you put yourself out there, almost guarantees success.
Master the platform, and become a master of your income. Try out Snappii today or click here to check out more details on our partner program.