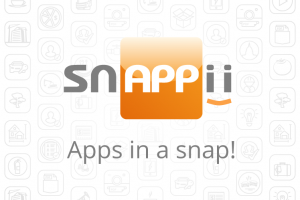 GREENVILLE, N.C. – In an effort to provide customers greater access to product information, Yale Materials Handling Corporation has introduced a new mobile app that delivers access to a suite of information regarding the company's lift truck models, as well as a Yale® dealer locator function.
"Fully serving the lift truck industry means more than just selling quality Yale® lift trucks. True service means delivering things like the most comprehensive mobile lift truck app in the industry," said Bill Pfleger, president of Yale Distribution. "This app delivers helpful information about each of our products so that our customers and the industry in general can stay informed about their lift trucks or can answer questions about their future lift truck needs. Having the ability, in the palm of their hand, to locate and contact our nearest dealer makes our customers' lives easier."
Customers' can access the new app, available for Apple iOS and Android devices, through iTunes and the Android Google Play Store. Using the new app, customers have the ability to choose the best product for their application by accessing extensive information and resources including spec sheets, images and brochures on each Yale lift truck model, as well as videos and brochures on Yale® product line categories, components and other equipment features.
By utilizing the app's dealer locator, users can search for a dealer by zip code, state and county or by using the device's location services. From within the app, users can call the dealer, visit their website or submit a contact form to the dealer for more information. The app also provides special notice of lease and product promotions, and permits users to create an account and enter their basic contact information so that Yale can provide special offers and events within the user's local area.
Yale developed the app using Snappii, a cloud-based mobile app development platform. Snappii enables companies like Yale to easily build native mobile business apps without having to write code or identify programming languages.
"In our desire to serve the lift truck industry with these new mobile business apps, we wanted to partner with an app development platform provider that embodied the same ideals that we at Yale do," said Kim Reaves, manager of digital marketing for Yale. "Snappii is dedicated to its customers' success and serves them like we serve our lift truck customers."
To download the new Yale lift truck app from iTunes click here, to download the app from the Android Google Play Store click here. Users must be on a mobile device to download this app.
More Information about the company is here.