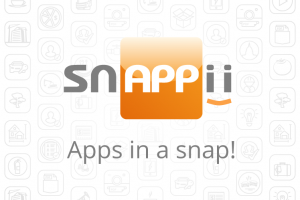 Today's rapid and vast development of mobile commerce has a profound influence on the transportation and logistics industry. With the proliferation of mobile applications and technology, logistics companies and their customers are quickly adopting this new way of accessing real-time information, enhancing supply chain functionality, optimizing results and increasing efficiency. Lots of transportation companies are striving to provide their customers with a mobile solution. Nowadays, having a nice looking and feature-rich mobile app becomes an indicator of a stable, successful and sophisticated company.
Let's take a look at the basic and, at the same time, essential features that make mobile applications for logistic companies so useful and comfortable for customers to utilize.
Without any doubts, the main feature here is an easy, fast and effective way for companies to provide their users with a status of their shipments.  No matter where they are, whether they have a computer at hand or they don't, customers will always be up to date of their package status quickly checking it in the tool installed to their mobile device.
Being aware of the latest news, offers and discounts, makes customers sure they have missed nothing important. At the same time it helps companies to stay connected with their customers and provides them with one of the fastest and most efficient ways to deliver information about their services.
Based on GPS location users can find the closest delivery and shipment center, check its operating hours, get directions and see the center's contact information.
Ability to contact an operator you need directly from the app allows users to avoid storing unnecessary contact information on the mobile devices.
Snappii offers a cross platform solution for all companies interested in improving customers and workers experience with mobile mobile business apps. Objective C (iOS) and Java (Android) programmers are very experience and hard to find. Moreover mobile applications development involving coding is a hard, time and money consuming process. With Snappii you will be able to create your own app in weeks not months. Visual drag and drop WYSIWYG editor makes creating, testing and updating applications easy, quick and really comfortable and allows making a unique UI for your app.
Try it yourself or contact us to make our professional development team bring all your ideas to life.