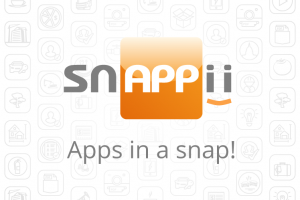 eMarket predicts that a quarter of the world will be using smartphones in 2016 and about 2.56 billion – in 2018, so without any exaggeration we can say that smartphones have now become an integral part of our lives. Naturally, business is not left out of the new mobile technologies as there are already about 1.3 billion mobile workers, and their number is expected to grow really fast.
Mobile Technology for Business
Enterprises and organizations are flocking to mobile solutions to manage their business and are adopting enterprise mobile apps to manage their workforce more efficiently and streamline workflow. In addition to these benefits, below are 3 more key advantages of having an enterprise mobile app for your business.
Being Able to Work the Way You Live
Mobile devices and mobile apps have now become an essential part of our lives be it shopping, social networking, or entertainment. In fact, according to the Nielsen study, today's consumers spend 65% more time each month using mobile apps than they did two years ago. Mobile devices are the convenient and habitual tools with which they don't want to part even at work. That's why the BYOD (Bring Your Own Device) approach is so popular today. In this way, employees love having their business related staff on their smartphones, thereby greatly increasing their productivity.
Improved Collaboration and Communication
An enterprise mobile app is an ideal tool for your employees to collaborate on different assignments. Moreover, with an enterprise app, business has one secure area for all content, notifications, deadlines to enable faster, more informed decision making. For example, whether you need to announce a new product launch, issue a weather alert to your fleet of drivers or communicate a system maintenance issue, an enterprise app gives you the ability to create, send and track customized in-app messages to your employees.
 Significant Time Savings
Companies gain extra 240 hours of work from employees due to mobile working, the equivalent of $5.114 extra work or six additional working weeks per employee. Thanks to enterprise apps, working with data is now simplified and accelerated. No more is there any need to deliver data to the main office and waste time on data processing. Mobile forms allow you to work with the data conveniently, anytime, and anywhere.
If these 3 benefits have convinced you of the necessity to develop an enterprise app for your business, one thing to keep in mind is to make sure the app has the features your business needs to thrive. Snappii, a rapid mobile app development company, offers custom mobile app development with flexibility and features for any industry. 4 years in the market and over 26,000 apps built make Snappii the leader in this sphere. Visit our website today and see for yourself.