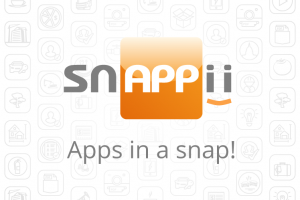 Property inspections are a key element of the process of underwriting. Over the last few decades, inspections have made a significant progress, which resulted in more efficient and accurate data processing. These positive changes were largely propelled by mobile technology. Thus, for instance, data, traditionally a result of the inspection process, is changing its look and processing methods due to mobile forms and mobile apps. Below are two other drastic effects of mobile technology on property inspections.
Empowering the Inspector
Days of inspectors filling stacks of paper by hand can be forgotten forever. Everything from data collection to drafting full reports now can be accomplished on a single smartphone or tablet with an appropriate application. Inspection apps allow users to act according to an established scenario (one-size-fits-all inspections) or change the inspection settings for each individual case. Thanks to a variety of features, now inspectors have a vast field for action and can set their own rules of the game.
Let's take Property Inspection App developed by Snappii as an example. The app allows its users to:
– Conduct detailed home inspections covering every room and every part in the house both inside and outside
– Store completed inspections data locally on the device
– Retrieve PDF and excel files of the conducted inspections and share them via email, network drives and other sharing options available on the device
– Get push notifications with relevant alerts
– Discuss any issues and exchange ideas on the built-in discussion forum
– Work online and offline
Empowering the Homeowner/Tenants
Mobile technology also provides benefits for homeowners and tenants, making it easier than ever to get information and images of the house. Moreover, the app enables them to complete a self-inspection in less than 15 minutes. So, you can greatly save your time and money.
Property inspections in most cases are an expensive and time-intensive process. Specialists who can effectively reduce the costs and time without lowering the quality of work can stay on top of the game, and, thanks to mobile technology, now this is available to anyone.