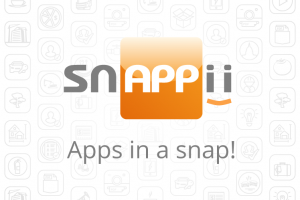 Today enterprise mobility offers new opportunities such as speed, flexibility and accuracy for any business. A digital solutions provider Xcube Labs notes that 67% of CIOs and IT professionals believe mobility will impact their business as much as or more than the Internet in the 1990s. In addition, Visage Mobile report states that the global enterprise mobility market will rake in $140 billion a year by 2020.
As enterprises implement more and more mobile devices in their work, a need to develop a large number of mobile business applications is also increasing. Here are 3 core ingredients of the enterprise mobile app development process.
Agility
The traditional "waterfall" development approach, a sequential design process in which progress is seen as flowing steadily downwards (like a waterfall) through the phases of conception, initiation, analysis, design, construction, testing, production/implementation and maintenance, can't meet the major need of modern enterprises – the speed. That is why agility is the main component of the development process, and developers should take agility into account in all aspects of application development: front-end development, back-end development, testing and deployment.
Flexibility
The ideal app development platform should give developers the ability to work locally in their own environment or online through the platform. Cloud-based platforms have such an advantage and also offer a variety of different tools and features.
Security support
Enterprises require high-security standards for their mobile applications, which may include encryption, user access controls and authentication, monitoring and auditing for compliance. When developing mobile applications, developers should make sure that these can be supported.
Snappii, a rapid mobile app development company, is a leader in high-quality powerful business app development. Thanks to the codeless cloud-based platform, mobile app development process has all of the above ingredients and even more. In addition, the creation of applications becomes an incredibly quick, easy and pleasant experience that is available even to a person without programming skills. Try it right now, and you'll be pleasantly surprised.