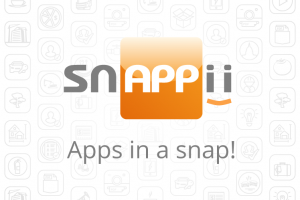 There are several ways to deliver enterprise apps to mobile devices. Businesses can order an enterprise app or build their own on a special platform. Also, organizations can publish their in-house apps to public app stores like Apple App Store and Google Play. The latter method suggests that "users will go out and get their own thing if the enterprise doesn't offer it," says Richard Absalom, a Senior Analyst with the Enterprise Mobility and Productivity Software practice at Ovum, a research firm based in UK. Last but not least, organizations can publish business apps in their own enterprise app stores, which are becoming increasingly popular these days among companies of various sizes. In fact, according to Gartner's "Enterprise App Stores Can Increase the ROI of the App Portfolio" report, by 2017, 25% of organizations will have an enterprise app store for delivering corporate apps to mobile devices and desktops.
With the help of secure portal, enterprise app stores make apps available only to specific employees within a given company. As a result, these app stores reduce problems associated with security and unauthorized user access. "Whether the apps are company-developed or publicly available, the best enterprise app stores will provide a secure gateway", predicts Richard Absalom.
Organizations can whether host app store platforms or enlist a third-party cloud service. Mike Nelson, a consultant and solutions architect at storage provider Atlantis Computing claims that the cloud approach is even more common for companies that don't develop in-house mobile applications but simply want to provide third-party enterprise apps through an app store.
In a word, companies that deploy enterprise app stores significantly benefit from the increased security and simplified monitoring options such stores offer.