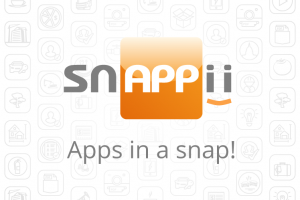 Mobile applications have come a long way in the past 15 years. Today, applications are an integral part of both work and everyday life, and people are increasingly expecting more features from them.
Unceasing development process
TechValidate research commissioned by OutSystems has found that 43% of companies now consider mobility their top business priority. Companies are pushing mobile technology to constant development and improvement. Hence, the continuous evolution of mobile application development is taking place.
The importance of trend following
Competition in the mobile app business is overall at a high level as there are millions of applications accessible in the Apple Store at this moment. As new trends appear propelled by certain customer requirements, developers actively monitor hot trends in the mobile app industry. Below we'll join them by discussing some iOS application development trends that can't be overlooked in 2015.
iOS development trends
– Apps for wearable devices
Apple Watch is a sensation introduced by Apple this year. This unique device once again proves that people expect even more mobility and flexibility from mobile technologies. Such wearable devices as Apple Watch are a new platform for mobile application developers and the opportunity to improve their development skills, thereby creating unique and more powerful applications.
– Apps' security
Since the beginning of 2015, a large percentage of iOS mobile applications have not passed Apple's security tests, and this comes as no surprise since applications not configured properly can be a real problem in terms of security, especially for enterprises. Therefore, since Apple pays special attention to the quality and safety of the mobile apps available in its store, iOS developers need to take some serious steps to enhance security.
– iBeacon technology in apps
iBeacon is a new technology that enables a smartphone or other device to perform actions when in close proximity to an iBeacon. iBeacon uses Bluetooth low energy proximity sensing to transmit a universally unique identifier picked up by a compatible app or operating system. The identifier can then be looked up over the Internet to determine the physical location of the device or trigger an action on the device such as a check-in on social media or a push notification (Wikipedia).  iOS developers must be on the alert because the apps which utilize iBeacon technology would be upswing during 2015.
Infinite Apple achievements and new customer demands constantly challenge app developers. Staying in the trend is not easy, but receiving the recognition and success pays off in the end.