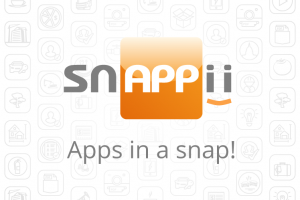 Developers of mobile applications are under great pressure to produce applications that meet all the requirements in days, not months. In response to such requirements, Rapid Mobile App Development comes to the fore. Codeless environment allows people to build applications without programming skills, using a simple platform. So, what does else RMAD include?
– Cloud-based application development
The cloud helps to economize soaring data center costs. All data is contained in one place and is easily accessible.
– Drag and drop interface
The user selects a virtual object by "grabbing" it and dragging it to a different location or onto another virtual object. It can be used to invoke many kinds of actions or create various types of associations between two abstract objects.
– Prototyping
Prototyping allows developers to fast and directly achieve the goal to implement the business needs of the application. The developer involves the customer in the development process, getting comments and requirements directly and can quickly fix certain points before the release of the application, which significantly saves time.
The Snappii's codeless app development platform streamlines the development process with the RMAD approach. Snappii offers all the above tools for the rapid and convenient creation of modern, powerful apps for any industry.
Today RMAD is no longer just a trend but a real necessity that advances any business. Many companies have already unlocked the potential of RMAD, and now it is your turn to consolidate the success of your business. Fortunately, Snappii helps you to do this quickly and easily.