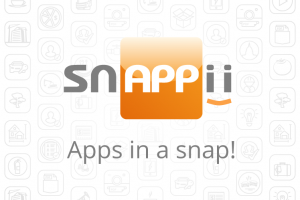 Today, businesses of all sizes are adopting mobile apps for both consumers (60%) and employees (56%) (Afshar, V. and Kafel, A.). This is not surprising since most entrepreneurs now understand that business applications help to optimize workflow, bring more customers and clients, and save time. (The survey conducted by AT&T and Small Business & Entrepreneurships Council indicates that collectively smartphones and tablets save business owners around 2 billion hours each year.) With that said, to take advantage of the numerous benefits modern business mobile applications have to offer, entrepreneurs need to be aware of the 3 key principles for conceptualizing and developing mobile apps.
Identify Mobile Moments
You need to identify mobile moments (tasks that they can do on their mobile devices instead of sitting at their desks) the users will have with your business app. These could include inventory tracking, creating inspection reports, team collaboration, work order generation, data sharing, etc. Next, you are recommended to make sure that the app will support these moments in the most convenient way.
Pay Attention to Data Security                            
According to a recent Juniper Networks Inc. survey, 40% of workers use their own mobile devices for both personal and business activities, and 80% of them access their employer's network without permission. Therefore, entrepreneurs need to make sure they encrypt data on mobile devices and data transmitted from and to mobile devices, as well as adopt practices preventing loss, theft, and misuse of corporate-liable mobile devices.
Elicit Feedback and Conduct Trainings
Before you embark on developing a new business application, if possible, ask your employees how they envision this new app and what features they would add/remove. In this way, they will be more invested in the app, feel better about adopting it, and be more prepared for the coming changes. It goes without saying that, once the app is ready, you should train your subordinates in using it and highlight its benefits for them and the company.
Snappii, a rapid mobile app development company, offers the best solution for any business regardless of the industry. Here is how it works: you choose one of our ready-made apps and specify your customization requirements. If none of the ready-to-run apps meets your needs, we can build an app from scratch for you. And this is not all! Thanks to our unique codeless drag and drop platform, you can customize or build any app yourself, even if you don't have any programming skills. Feel like a real mobile app developer! Choose Snappii today and take advantage of all the benefits business mobile apps offer.