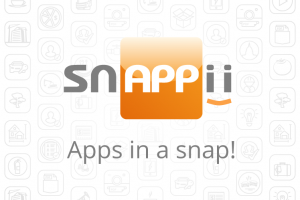 You have difficulties related to inventory management? With right inventory management apps available on your mobile device, you won't have to.
With the constant movement and storage of goods in business, entrepreneurs often face the challenges of inventory management, trying to stay on top of customer needs, monitoring inventory and ensuring its timely replenishment. Fortunately, nowadays they can take control of their inventory with mobile-friendly tools that modern inventory management apps offer. Now all necessary features which simplify and accelerate inventory management processes can always be at their fingertips.
Snappii, a rapid mobile app development company, offers inventory management apps that can be used in any industry or our everyday lives. Thanks to mobile forms available in inventory management apps, inventory specialists can now reduce the number of human errors and data inaccuracies. All data can be collected, processed, and on-demand accessed on your mobile device. Thanks to in-built bar code scanners, calculators, photos, notifications, and enabling users to work both online and offline, inventory mobile apps can significantly optimize inventory management.
These are the top 5 Snappii inventory management apps. You can read more about each of them on our site or in the App Store (Google Play).
Inventory Anything App
Inventory Anything app is designed to help you track the status and the movement of your inventory in and out of stockroom locations as well as total sales, item costs and profit.
Heavy Equipment Inventory App
Among the features of this app are:
– The ability to conveniently track heavy equipment inventory, its location, status, and condition
– Being able to catalogue heavy equipment
– Uploading and filling custom PDF forms
– Exporting and sharing data in PDF/Excel formats
– Utilizing the built-in bar code scanner
– Working online/offline
Home Inventory App
Home Inventory mobile app is designed to keep track of all your possessions, easily establish insurance claims and carefully document estates for inheritance. It lets you make home inventories by capturing dates, items, quantities, locations, bar codes, and images.
Office Inventory App
Office Inventory app will bring clarity and accuracy to inventory management in your office. It allows specifying dates, locations, items, categories, vendors, models, and quantities while capturing images and bar codes.
Warehouse Inventory and Shipment App
This app allows you to create and keep inventory and supply records, commodity shipment information, and pick lists. It also enables you to auto-generate and share PDF and Excel reports.
All these apps are 100% customizable to meet your specific needs. Moreover, you can order a custom app. Snappii and its inventory management apps are the best solution in inventory management. Visit our website and see for yourself.